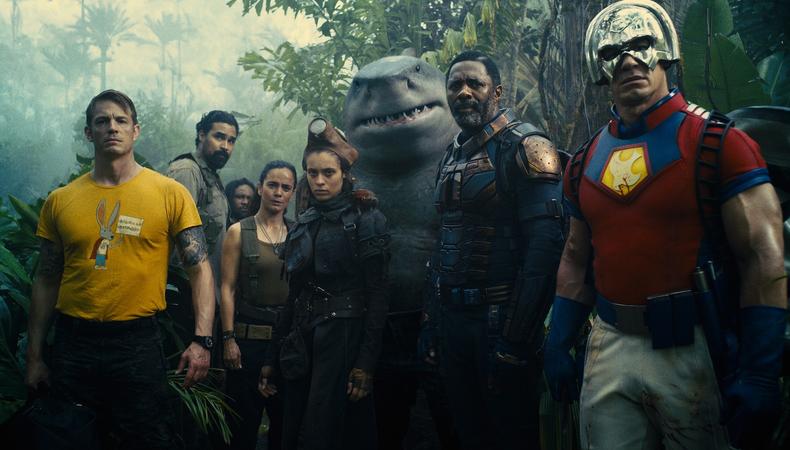 Welcome to Rumorville! Here, you can learn about casting news that's recently broken in Hollywood. Get a jump, and follow the trail all the way to the audition room.
It's been reported that James Gunn is working with HBO on a few new DC Universe projects. The filmmaker is eager to create a spinoff to his "The Suicide Squad" film and wants to continue working on "Peacemaker" by continuing the show for another season. Here's what we know about these new developments.
A "The Suicide Squad" Spin-off Series Is in the Works
James Gunn's "The Suicide Squad" Cinematic Universe continues. In an episode of Deadline's "Hero Nation," the filmmaker told the publication that there's also reportedly another "The Suicide Squad" spinoff in the works. "We're working on something else now, another TV show that's connected to that universe. I can't quite say," he says. Deadline reports that Gunn "approached HBO Max with the idea for another series built around one of the characters in 'The Suicide Squad.'" The project is reportedly still in the early stages of development.
James Gunn Wants To Create a Second Season of "Peacemaker"
Gunn is also currently riding the critical success of HBO Max's series "Peacemaker." Gunn opened up to Deadline about his hopes for continuing the show, even saying, "there's a really good chance of" a second season. The series stars John Cena in the titular role and Danielle Brooks, Freddie Stroma, Chukwudi Iwuji, Jennifer Holland, Steve Agee, Robert Patrick, Annie Chang, Lochlyn Monro, and others. Unfortunately, HBO Max has given no comment at this time to either a new "The Suicide Squad" spinoff series or Season 2 of "Peacemaker." Colleen Bolton and Maureen Webb of Castaway Productions and John Papsidera are the casting directors for "Peacemaker."