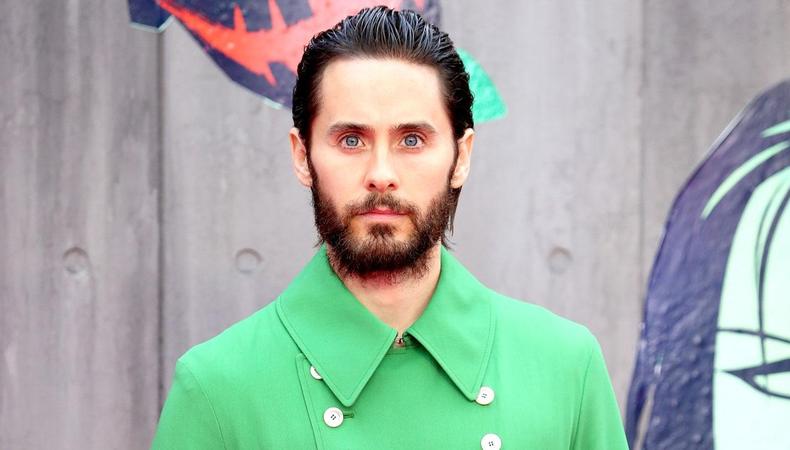 Welcome to Rumorville! Here you can learn about casting news that's about to break in Hollywood. These speculations might be only rumors, but that doesn't mean you can't follow the trail all the way to the audition room.
"Little Things"
Jared Leto may soon be going from playing one crazed killer to another, according to Variety. The "Suicide Squad" actor is reportedly circling one of the lead roles opposite Denzel Washington and Rami Malek in the upcoming Warner Bros. crime thriller "Little Things." In the film, burnt-out California deputy sheriff Deke (Washington) teams with crack detective Baxter (Malek) to reel in a serial killer. If the deal goes through, Leto will play the role of the serial killer in the film. John Lee Hancock ("The Blind Side," "The Highwaymen") will write and direct. Denise Chamian is the casting director.
"The Hitchhiker's Guide to the Galaxy"
The secret to life is apparently sitting over at Hulu. First reported by Deadline, the streaming platform is currently developing a series adaptation of "The Hitchhiker's Guide to the Galaxy." Led by showrunner Carlton Cuse ("Lost," "Jack Ryan"), and writer Jason Fuchs ("Wonder Woman"), the adaptation of the popular British culture staple will be a modern updating of the story that follows the intergalactic adventures of hapless Englishman Arthur Dent following the destruction of the Earth. There's no timeline for the project, but be sure to keep an eye out on future casting news and opportunity if the project gets off the ground.
"Venom 2"
We have a couple of big directorial rumors this week. First up, Andy Serkis, Travis Knight, and Rupert Wyatt are currently on the shortlist of directors meeting to helm the upcoming "Venom" sequel. Tom Hardy is set to return in the title role after his performance in the original Sony blockbuster. Ruben Fleischer directed the first flick, but he is currently in post-production for "Zombieland: Double Tap" and surrendered his directorial duties. Right now, there is no frontrunner, but filming is planned to begin in the fall, so expect a decision very soon. Sarah Finn will lead the casting team.
"The Lord of the Flies"
Lastly, according to Variety, "Call Me By Your Name" helmer Luca Guadagnino is now in talks to direct the upcoming "The Lord of the Flies" feature adaptation. The director is also in negotiations to produce with partner Marco Morabito. Warner Bros. has been trying to get the movie off the ground for the past two years and now seems to be closer than ever. The original novel follows a group of school boys stranded on a deserted island who descend into a savage social order. The project currently doesn't have writers on board yet, so there doesn't seem to be a timeline as to when the film will be produced, but if the studio finalizes the deal with Guadagnino, things might then move along quickly.
Got a tip? Submit it to [email protected]!