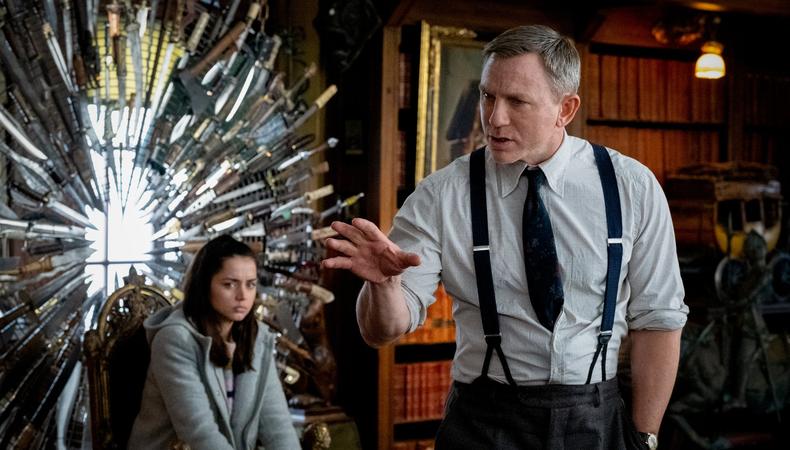 Welcome to Rumorville! Here you can learn about casting news that's about to break in Hollywood. These speculations might be only rumors, but that doesn't mean you can't follow the trail all the way to the audition room.
"Knives Out" Sequel
Detective Benoit Blanc may soon have another case to take. While the hit whodunnit "Knives Out" continues to rake in money at the box office, director Rian Johnson told The Hollywood Reporter he is already developing a sequel that will center on Daniel Craig's "Kentucky-fried" sleuth. Johnson is hoping to make the sequel in the next year, with Daniel Craig already onboard to reprise his role. Lionsgate has not officially greenlit a sequel, but with the original team back on board, and the box office success, it seems likely it will happen. Mary Vernieu was the casting director for the first film, so you can probably expect her to return if a sequel goes forward.
"Parasite" Series
Another of this season's favorite films could soon see its story continued. The acclaimed Bong Joon Ho feature "Parasite" is reportedly heading to HBO in series form. Bong is currently in talks to team with Adam McKay ("Succession," "The Big Short") to turn his hit into an English-language limited series, just like the journey of one of his previous films, "Snowpiercer." Creative details and talks are still in the early stages, so it is unclear if this will be a follow-up to the film or an extended remake. If the deal goes through, McKay could look to "Succession" CDs Aibel/Bergstein.
Learn more about Greenlit projects, what's casting now, and find roles you can apply to here!
"Kill Bill Vol. 3"
Could The Bride soon be taking another trip down the aisle? In a radio interview on Andy Cohen's "Radio Andy," Quentin Tarantino confirmed he has finally come up with an idea for "Kill Bill Vol. 3" which would center on what the character (played by Uma Thurman) has been up to since the second installment. According to the director, who is currently collecting accolades for "Once Upon a Time… in Hollywood" a third film "is definitely in the cards," but not for at least another three years. Tarantino's go-to casting director recently has been Vickie Thomas, though Koko Maeda and Johanna Ray cast Vol.1 and Vol 2. Either could return to populate Vol. 3.
"Hustlers"
Speaking of 2019 hits getting story continuations, "Hustlers" may soon be hustling to Broadway. In a Golden Globes red carpet interview, director Lorene Scafaria told Variety that a musical adaptation of the film is in the works. The project is in very early stages, but Scafaria says the stage show's score would be a mix of both original songs and songs from the movie's top 40 (in 2007) soundtrack. The box office hit crime comedy stars Constance Wu, Jennifer Lopez, Julia Stiles, Mette Towley, and more. If/when it comes to the Broadway stage, a big name like Telsey + Company could likely do the casting honors.
"Thor: Love and Thunder"
Finally, according to Collider, Christian Bale is in negotiations to join Marvel's upcoming blockbuster "Thor: Love and Thunder." Starring Chris Hemsworth, Tessa Thompson, and Natalie Portman, the fourth film of the "Thor" franchise will be directed by "Thor: Ragnarok" filmmaker Taika Waititi. If the deal goes through, this will be Bale's first franchise role since he left "Batman" behind in 2012. The flick is slated to open on Nov. 5, 2021. As always, Marvel veteran Sarah Finn will be the casting director.