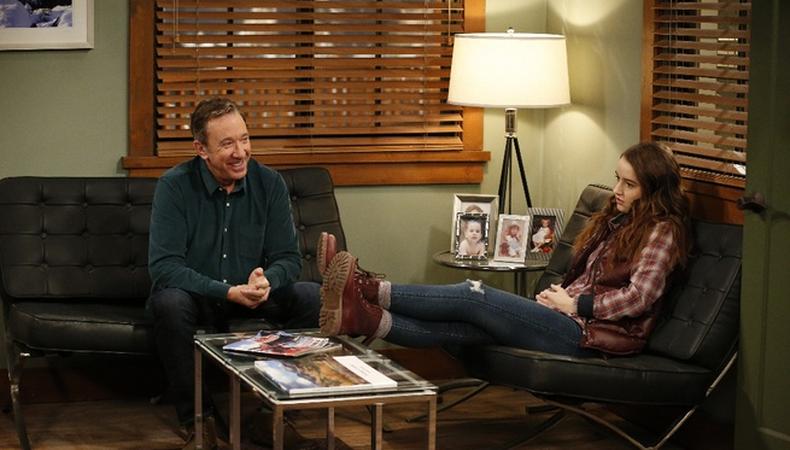 Welcome to Rumorville! Here you can learn about casting news that's about to break in Hollywood. These speculations might be only rumors, but that doesn't mean you can't follow the trail all the way to the audition room.
"Last Man Standing"
It's been a year since the ABC comedy "Last Man Standing" was canceled, and star Tim Allen has not shied away from being vocal about his disappointment, sharing upset about its cancellation on Twitter and posting nostalgic videos from working on set. But amidst reboot and revival culture, the multi-camera comedy has the chance for a resurrection, this time on a new network. 20th Century Fox TV and Fox Broadcasting Co. are currently talking with one another to bring the popular comedy back for a seventh season. The network tried to add the show to its schedule last May, but the stars may be aligned this time around—but not literally, at least not until series regulars Nancy Travis and Hector Elizondo have time off from their current series. "Last Man Standing" has had a plethora of casting directors over its first six seasons and the network switch could mean another, but check that list of CDs in case one of them is put back on the job.
Princess Diana Musical
As the Royal Wedding approaches, attention has turned to the Royal Family's history and legacy, and while it's a little too early to write a When Harry Met Meghan musical, one story has never escaped public fascination: Princess Diana. According to Page Six, investors are currently throwing millions at a Diana musical with the hopes that it will hit Broadway next year, written by "Memphis" team Joe DiPietro and David Bryan. The show will get its first run at La Jolla Playhouse in February before its turn on the Great White Way. Early looks have revealed grand costumes and character-specific music. If it makes it to Broadway, DiPietro and Bryan could return to "Memphis" casting director Bernard Telsey, but lookalikes who can sing and act—and have a convincing British accent—should get their resumes together.
"Maleficent 2"
"Maleficent," The 2014 fantasy film that began Disney live-action fever, was a huge box office hit that broke several records. The film eventually brought in a total $758.5 million worldwide, so the sequel has been in development since about the time those numbers started rolling in. Now, it's just a matter of getting the final pieces in place. According to Variety, Michelle Pfeiffer is currently in advanced talks to join the blockbuster in the role of Queen Ingris, alongside Angelina Jolie's Maleficent and Elle Fanning's Aurora. Joachim Ronning is set to direct, and production on the film is expected to star at some point this year, though, so keep an eye on the door of original "Maleficent" CD Lucy Bevan for opportunities. Although the team went with a new director, there is a chance she will be back running the audition room.
"Everybody's Talking About Jamie"
London-to-New York transfer shows are having a Moment, with Jez Butterworth's "The Ferryman" and James Graham's "Ink" both on their way next season, as well as the mega-success of Tony Kushner's National Theatre production of "Angels in America," which just set the Tony nomination record for plays with 11. Potentially up next will be The Feeling frontman Dan Gillespie Sells's hit musical "Everybody's Talking About Jamie," the true story of a 16-year-old boy from Sheffield who wanted to go to his school prom in a dress. The smash hit is running in the West End at the Apollo Theatre until October and its success has Sells aiming for Broadway, and maybe even onto the big screen after that. "Jamie" may have to wait another season with Casey Nicholaw's "The Prom" ready to head to The Cort this November, but if not Broadway, it still has big screen potential. Although there are no new musical West End transfers on Broadway this season, Jim Carnahan has cast many of the recent plays that have transferred so he might be tapped for musicals in the future.
Got a tip? Submit it to castingsleuth@backstage.com!
Looking to get cast? Apply to casting calls on Backstage.