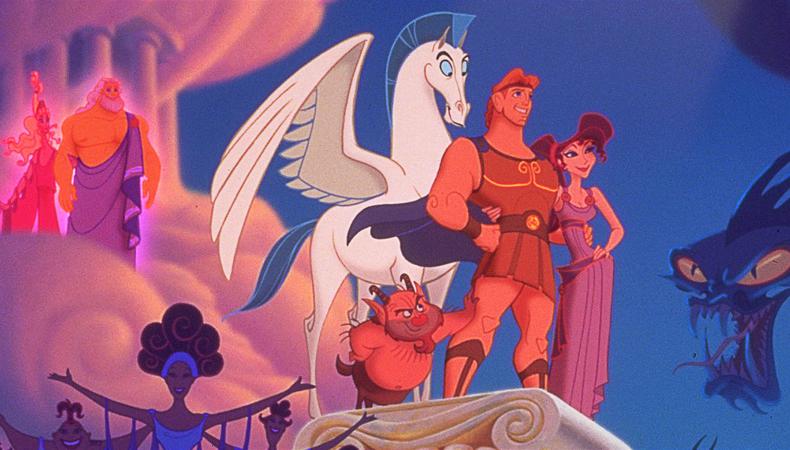 Welcome to Rumorville! Here you can learn about casting news that's about to break in Hollywood. These speculations might be only rumors, but that doesn't mean you can't follow the trail all the way to the audition room.
"Hercules"
Bless my soul—Disney is working on a live-action remake of its hit 1997 animated film "Hercules." First reported by The Hollywood Reporter, the studio has hired Dave Callaham ("The Expendables," "Shang-Chi and the Legend of the Rings") to write the script with the Russo brothers set to produce via their AGBO banner. No director has been attached, but there have been plenty of early casting rumors, including Ariana Grande and more. The project is still in early development so expect it to be a while before casting takes off, but when it does, like Disney's other recent live-action remakes, Sarah Finn could be in charge of casting.
"Hellraiser"
HBO is getting ready to raise hell, as, according to Variety, the cabler is currently developing a series based on the "Hellraiser" film franchise. The prospective series will reportedly be "an elevated continuation and expansion" of its mythology, rather than a direct reboot, according to Variety's sources. Mark Verheiden and Michael Dougherty are writing the project, and David Gordon Green (HBO's "Eastbound & Down," "Vice Principals", and "The Righteous Gemstones") is attached to direct several episodes. Bialy/Thomas cast "Vice Principals" and "The Righteous Gemstones"—that team could possibly return for this as well.
"Now You See Me 3"
Lionsgate is looking to pull off more magic with "Now You See Me 3," the third installment of the heist thriller franchise. The studio has reportedly hired Eric Warren Singer ("American Hustle"), to write the latest part, which will be directed by David Gould. Plot details are currently undisclosed and no casting has been set yet for the threequel, but at least some of the original stars (Jesse Eisenberg, Woody Harrelson, Isla Fisher, Dave Franco, and Morgan Freeman, among others) are expected to return, as the new script will "[introduce] new characters into the world while also creating opportunities for the original cast to reprise their roles." The first two films had different casting directors (Carmen Cuba on the first, Aquila/Wood on the second), and Gould worked with Liz Mullane on his most recent feature film, so stay tuned to find out who will be in charge of the third film's casting.
"The Ice Beneath Her"
"Star Wars" hero Daisy Ridley is ready for her next big role. The actor is reportedly in negotiations to star in the upcoming psychological crime-thriller "The Ice Beneath Her," adapted by Caitlin Parrish ("Supergirl," "The Red Line"). Based on the 2015 bestselling novel of the same name, the story follows an investigator who works with a psychological profiler to solve a mysterious case where a young woman is found brutally murdered in the home of a well-known businessman. The project has been the subject of an intense bidding war in recent months with STX coming out on top. No director or no further casting has been announced yet, so be sure to keep an eye out for news on this project when those elements come together.
Looking for remote work? Backstage has got you covered! Click here for auditions you can do from home!