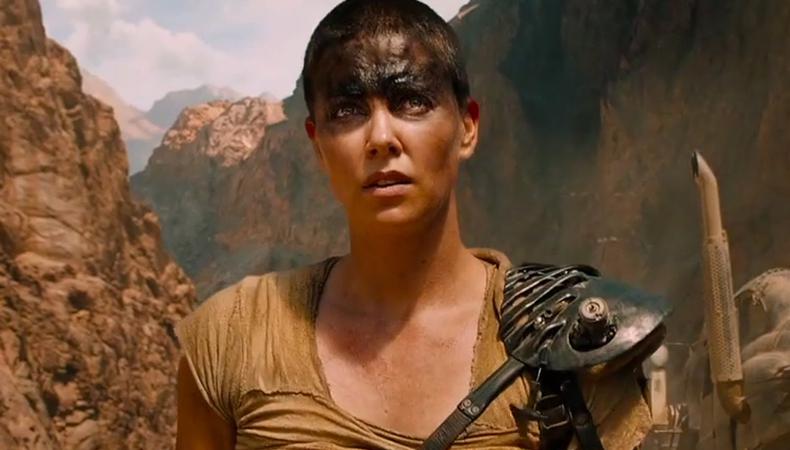 Welcome to Rumorville! Here you can learn about casting news that's about to break in Hollywood. These speculations might be only rumors, but that doesn't mean you can't follow the trail all the way to the audition room.
"Mad Max 5" + Other Tentpole Films in Limbo
With shutdowns due to the coronavirus affecting every aspect of life right now, the film industry is taking an uncertain pause as many productions are in limbo in their development and production progress. With Hollywood at a near-complete standstill, the industry is thinking ahead to what production slates might look like on the other side, and, according to Variety, a lot is up in the air. Sources say studios are letting talent and their reps know that they don't expect these stalled productions to get back underway until mid-May at the earliest, and that likely means only films shooting in the U.S. ("The Batman," for instance, is filming in the U.K. and "Mission: Impossible 7" was about to start filming in Venice). Other films like "Uncharted" and Marvel's "Doctor Strange in the Multiverse of Madness" have yet to start filming and are trying to keep their production schedules on track while doing pre-production remotely.
One of the biggest films that had yet to write up a production schedule, however, was "Mad Max 5." According to Variety, director George Miller has been taking phone and video meetings with actors, including "Emma" star Anya Taylor-Joy, for his upcoming "Furiosa" spin-off. There's no word what Taylor-Joy's character would be—a younger Furiosa, a different character, or, controversially, a recasting of the character altogether (though Charlize Theron has said she wants to return as the character). At this time, Miller wants to begin filming in 2021, but a lot of factors in the coming months could affect that goal. Meanwhile, the only thing to do is keep an eye out for announcements from the films' casting directors, such as Lucy Bevan and Cindy Tolan ("The Batman"), Carmen Cuba ("The Matrix 4"), and possibly Nikki Barrett and Ronna Kress, who were in charge of casting "Mad Max: Fury Road."
Brad Bird Musical
In happier news, Oscar-winning composer Michael Giacchino recently supplied Collider with an update on the movie musical he has reportedly been working on with his longtime collaborator Brad Bird. According to Giacchino, it is definitely happening, but he and Bird are still in the very early stages of development. News broke on the project early last year during the awards season cycle for "The Incredibles 2," where Bird announced both Giacchino's involvement and the fact that the film would be an original idea as opposed to a sequel or a remake. The movie will be live-action but, according to Bird, will also have a good 20 minutes of animation in it. He will write and direct, and while he typically works in the world of animation, he has directed several live-action projects, including "Tomorrowland" and "Mission: Impossible – Ghost Protocol." Both of those films used April Webster and Alyssa Weisberg as their casting directors.
"Angry Birds: Summer Madness
Finally, Netflix is giving some more opportunities to voice actors while simultaneously reviving a franchise. The streamer is reportedly working with CAKE and Rovio Entertainment on a new "Angry Birds" animated series entitled "Angry Birds: Summer Madness." The series is scheduled to be released starting in 2021 with a total of 40 11-minute episodes featuring the franchise's most notable characters. There's no word yet if this will carry over any aspects of the films, including the voice cast, but everything is pointing toward this being an entirely new production with new talent. Be sure to keep an eye out on the project for future news and announcements, especially during a time when remote voiceover work is some of the only production still moving forward.