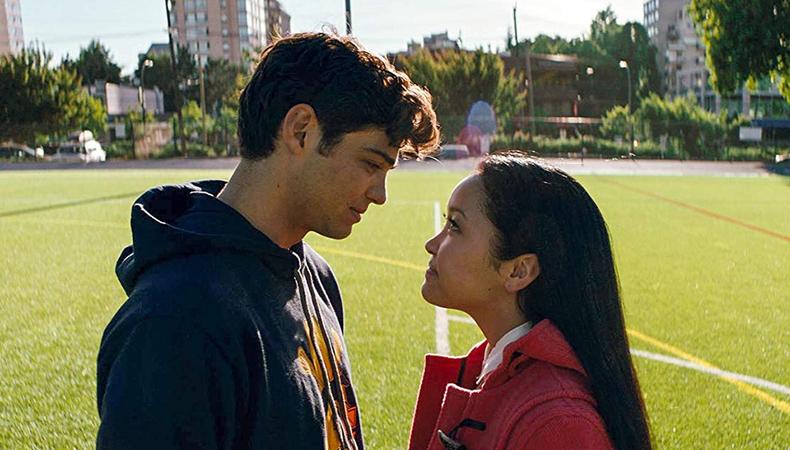 Welcome to Rumorville! Here you can learn about casting news that's about to break in Hollywood. These speculations might be only rumors, but that doesn't mean you can't follow the trail all the way to the audition room.
"To All the Boys I've Loved Before"
A big Hollywood deal on the horizon could mean a sequel for one of this year's fan favorites. Paramount Pictures is currently working on a new multi-picture deal with Netflix that would make the studio a steady supplier to the streaming service. And one of the first films being discussed for the deal is a sequel to the hit Netflix and Awesomeness movie "To All the Boys I've Loved Before," starring Lana Condor and Noah Centineo. This would be a big draw for the studio and the streaming service, and it's not the first time a sequel has been discussed. Jenny Han, the author of the source novel, has talked about the possibility of her sequel book "P.S. I Still Love You" being adapted. Susan Johnson is expected to return to direct the film if and when it happens, which also likely means casting director Tamara-Lee Notcutt will also return.
"Good Christian Bitches"
First reported by Deadline, the CW is developing an ensemble dramedy inspired by Kim Gatlin's book "Good Christian Bitches." Leila Cohan-Miccio will be penning the script, which follows the clergy and parishioners of Flock, a hip church in Austin "where prayers and worship music cover up a multitude of sins and secrets." The project is still early in development, and no one has been cast yet, so there is a lot of time before this one gets off the ground. Cohan-Miccio's previous projects have included Netflix's "Santa Clarita Diet" and MTV's "Awkward."
Taylor Kitsch HBO Drama
"True Detective" star Taylor Kitsch may soon be heading back to the network that gave him that role. HBO is currently working on a drama that Kitsch is attached to star in and executive produce. If true, Kitsch would play Chris Klug, a family-oriented drug dealer who is left in a temporary vegetative state after catching the wrong end of a bad batch of dope. Creator John Barcheski will also write for the series, and Robert Munic will serve as the showrunner, with Matt Shakman attached to direct. Until the project is officially announced, there won't be any word as far as who's casting the project or who else will be cast, so make sure you keep your eyes out for future announcements.
Got a tip? Submit it to [email protected]!