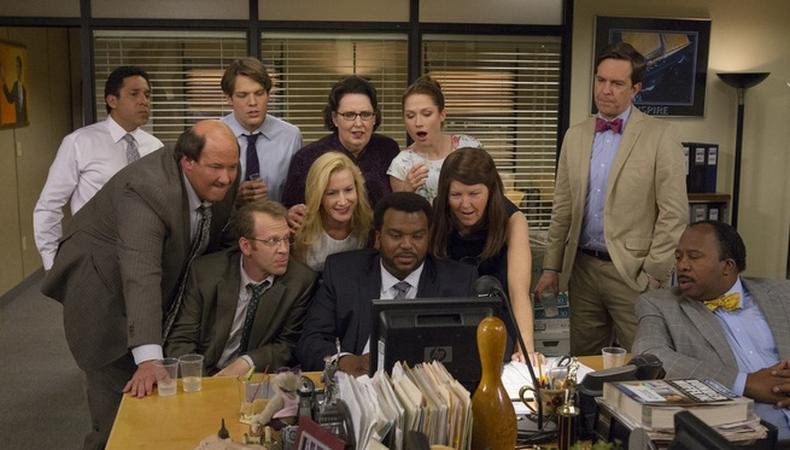 Welcome to Rumorville! Here you can learn about casting news that's about to break in Hollywood. These speculations might be only rumors, but that doesn't mean you can't follow the trail all the way to the audition room.
"The Office"
If nine seasons of Scranton, Pennsylvania dry wit wasn't enough for you, you might be in luck. NBC is eying yet another revival of a popular comedy, this time it's "The Office," and it would bring back some old favorites in addition to some new faces. NBC has not officially commented on this specific rumor, but they've been open in the past about considering revivals for many of their now off the air popular series. NBC Entertainment Chairman Bob Greenblatt has admitted to approaching "The Office" creator Greg Daniels about some sort of second act, but to no avail—until now, possibly. The TV line source indicated that the revival would come as soon as the 2018-2019 TV season. Despite no confirmation, that timeline seems to mean something has been put in motion, and if so, CD Allison Jones might be a favorite to bring back to fill the appropriate desks with the new faces mentioned above.
George Clooney Watergate Series
After a long absence from TV, George Clooney seems to be dipping more than just a toe in the medium. He announced that he would direct and star in a "Catch-22" adaptation for Paramount TV, and he's also developing a Watergate series for Netflix, but the streaming service has not officially picked up the show. If they do give the green light, it will be an eight-part series executive produced by Clooney and his Smokehouse Pictures, and written by Matt Charman. Not much plot information about the project has been released, except that it will focus on the main men involved in the scandal. It's unclear if Clooney will star and/or direct, but if he does take the helm, expect CD Ellen Chenoweth to be a likely choice to round out the cast list.
"Super Fly"
Sony is set to remake the 1972 film "Super Fly," and now the film is approaching a director to helm the project. Film and music video director Director X, aka Julien Christian Lutz, is in talks to take on the remake, written by Alex Tse and rumored to have Trevor Jackson circling the lead role. Although X has most of his screen work in the music video world, his 2015 film "Across the Line" had John Comerford and Lisa Parasyn on board to cast the project so he might go to them again this time around.
Joanne the Scammer
Branden Miller is bringing his Joanne the Scammer character from social media to the mainstream. He's working with comedian and actor Chelsea Peretti to expand his online and social short videos into a TV series, currently in production and not yet at a network. The untitled show is being produced by Super Deluxe and counts "Parks and Recreation" writer Joe Mande as part of its staff. The project is still in early stages of development, but with the expanded stories, the show will eventually need additional characters to appear with Miller's titular Joanne.
Got a tip? Submit it to castingsleuth@backstage.com!
Looking to get cast? Apply to casting calls on Backstage.