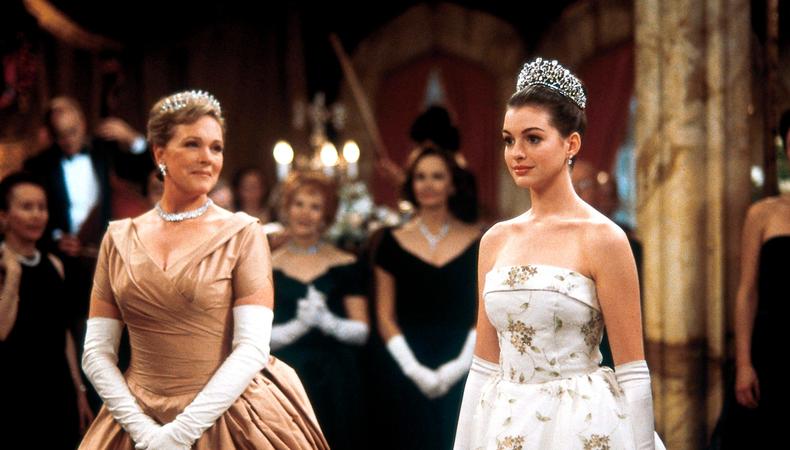 Welcome to Rumorville! Here you can learn about casting news that's about to break in Hollywood. These speculations might be only rumors, but that doesn't mean you can't follow the trail all the way to the audition room.
"The Princess Diaries 3"
It's been 15 years since the world saw "The Princess Diaries 2: A Royal Engagement" but the world is ready for more of the Queen of Genovia. Anne Hathaway recently appeared on Andy Cohen's "Watch What Happens Live" to talk about the long-standing rumors that there could be a third movie. Book series author Meg Cabot revealed in 2017 that there is, in fact, a script for a third movie, and in this recent appearance, Hathaway revealed both she and Julie Andrews would love to do a third movie. "We don't want to deliver anything until it's ready, but we're working on it," she added. If the film does come to fruition, Marcia Ross was the casting director on both of the first two films and most recently cast 2018's "Every Act of Life," so it is possible we would see her for the return.
"Black Panther 2"
Wakanda forever—or, at least through a sequel. After the blockbuster and Oscar-nominated Marvel flick "Black Panther" took the prize at the SAG Awards for Outstanding Performance by a Cast in a Motion Picture, star Chadwick Boseman said during his speech "that you can't have a Black Panther without a '2.'" At the press event, a reporter asked the question on the collective world's mind: if anyone had any doubt about returning for the announced sequel, with a resounding "no" as the answer. So, now it's just a matter of figuring out who will actually be in it. Michael B. Jordan is reportedly returning in the sequel (at least according to Courtney B. Vance) to reprise his role as Killmonger, but no one knows how yet. The only certainty we have at the moment is that Ryan Coogler will return to direct. Expect Sarah Finn to return as casting director, as well.
"Candyman"
Who better fit to revive 1992's "Candyman" than Jordan Peele, and it is no surprise in casting he would go with who he knew. According to SuperBro Movies, the "Sorry to Bother You" star is currently in talks to play the main character, Anthony, in the film, who is described as "a socially pronounced artist in Chicago who researches the urban legend of Candyman." The spiritual sequel is being written by Win Rosenfeld (co-written by Peele), directed by Nia DaCosta, and will be produced by Peele's MonkeyPaw Productions with a set release of June 12, 2020. DaCosta's "Little Woods" used Vicky Boone as the casting director, though Peele has gone with Terri Taylor on both "Get Out" and the not-yet-released "Us."
Got a tip? Submit it to [email protected]!