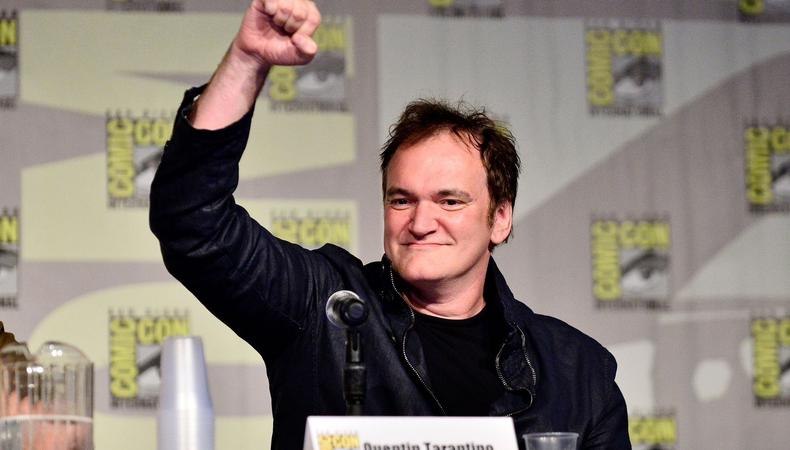 Welcome to Rumorville! Here you can learn about casting news that's about to break in Hollywood. These speculations might be only rumors, but that doesn't mean you can't follow the trail all the way to the audition room.
"Star Trek"
What would the "Star Trek" universe look like if Hollywood's bloodiest director had a hand in it? Well, we may soon find out. In an interview with /Film, Quentin Tarantino confirmed he's written a script for a possible "Star Trek" movie that he will be revisiting soon. The director is currently gearing up for the release of "Once Upon a Time in Hollywood," which will premiere at Cannes, but says when he's completed the tour for that, he will be returning to conversations regarding a story and the script. Right now, there's no other official confirmation of that, other than Tarantino calling it "a very big possibility." April Webster and Alyssa Weisberg are the usual casting directors for the "Star Trek" films, though Tarantino has favored Victoria Thomas for his recent projects.
"Willow"
As the forthcoming platform Disney+ continues to add to its programming, a fantasy movie will continue its story, likely with its original director. According to Variety, Ron Howard and "Solo" writer Jonathan Kasdan are in negotiations to re-team up for a sequel series to Howard's 1988 fantasy feature "Willow." Howard confirmed the news during an interview on MTV's "Happy Sad Confused" podcast, saying "serious discussions" were ongoing. The director also confirmed Warwick Davis, who played the titular character in the film, would be returning for the series. With the "Solo" creative reunion, McCarthy/Abellera and/or Nina Gold could also join the "Willow" series team as CDs.
"Rivers of London"
We are used to seeing the dynamic duo that is Simon Pegg and Nick Frost in front of the camera with classics like "Shaun of the Dead" and "Hot Fuzz," and through their production company Stolen Picture, the two are ready to bring more stories to life. 2018's "Slaughterhouse Rulez" is so far the only feature project from Stolen Picture (though it will begin principal photography on two series this year), but next on the slate, reportedly, will be an adaptation of Ben Aaronovitch's epic fantasy drama "Rivers of London." The series follows Peter Grant, an ordinary police constable turned magician's apprentice as he solves crimes around London. Keep an eye out for further news on the project as it gets further into development.
Got a tip? Submit it to [email protected]!