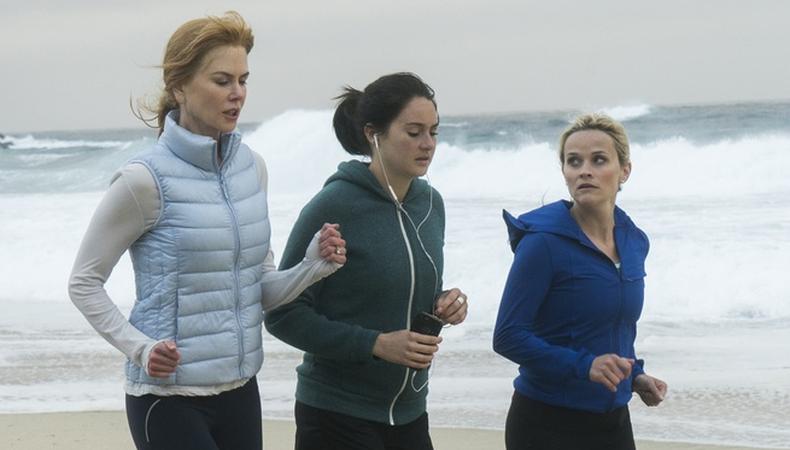 Welcome to Rumorville! Here you can learn about casting news that's about to break in Hollywood. These speculations might be only rumors, but that doesn't mean you can't follow the trail all the way to the audition room. Here's all the news you need to know this week.
"Big Little Lies" Season Two
The HBO miniseries' stars and producers kept details to a minimum before the Emmys, but after their winning night, they opened up more about a potential season two. All people involved, including author and producer Liane Moriarty, are interested in adding to the story, and she admitted she's thinking about what shape that additional story takes. New story means new characters and more actors needed. Read all about it here.
"It" Chapter Two Might Star Jessica Chastain
Although there's no greenlight for an "It" sequel just yet, director Andy Muschietti intended on making a second one based on the second part of the book from the very beginning. It would take place 27 years later in present day, so an entirely new cast of adults based on the movie's kids is needed. Muschietti's friend Jessica Chastain just happens to be a fan of the movie, and resemble one of its child stars. No other names have been announced as part of the mix. Get the details here.
Reese Witherspoon is Adapting "Little Fires Everywhere" for TV
The "Big Little Lies" star added another new, female-centric novel to her growing list of projects in development, and she announced it during an appearance on "Watch What Happens: Live." She didn't give any details or even a production timeline, but it's always good to know these things are in the works. The Celeste Ng novel was just released this month, but that doesn't mean the casting process won't start soon. Find out more here.
George R.R. Martin Has Another Series in the Works
It was previously announced that George R.R. Martin's novella "Nightflyers," was getting the pilot treatment over at Syfy. Well, it seems like Netflix wants in on the action for international and second domestic distribution, which would bump that adaptation from pilot to straight to series. Production on the pilot was supposed to take place this fall in Ireland, so it's unclear what this news would mean for the casting process. Seems like the author is doing anything but writing that sixth "A Song of Ice and Fire" book. More information is right here.
Glenn Close Will Return to "Sunset Boulevard"
The actress returned to her role of Norma Desmond on Broadway this year, and although the show closed, she revealed to Backstage that a deal is in the works for her to star in the upcoming film adaptation. She said to expect an announcement confirming the news in the next couple of weeks, but as the intel came from the actress herself, it seems like it's a pretty sure thing. What doesn't are the other roles that need to be filled. Get the news here.
Got a tip? Submit it to castingsleuth@backstage.com!
Looking to get cast? Apply to casting calls on Backstage.