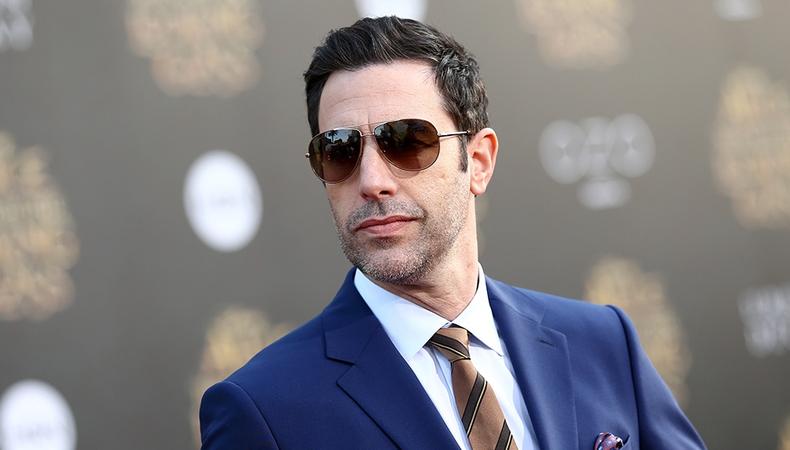 Welcome to Rumorville! Here you can learn about casting news that's about to break in Hollywood. These speculations might be only rumors, but that doesn't mean you can't follow the trail all the way to the audition room.
Sacha Baron Cohen Showtime Series
The rumor mill has been in high gear since Sacha Baron Cohen released a Fourth of July Twitter message "from" Donald Trump, featuring footage of Trump insulting Cohen and ending on the logo of the now-defunct Trump University. Now, it looks like Cohen is heading back to television and is creating a now not-so-secret series with Showtime similar to his HBO comedy "Da Ali G Show." Details of the project are still under wraps, but, according to Variety, at least one or two episodes have already been produced or roughly assembled. After years of movie roles, it will be a return to the medium that originally made Cohen famous, in addition to his recently-announced starring role on Netflix's "The Spy." It's a little too early in the show's life cycle to figure out what kind of additional cast will be needed or who will be doing the casting, but Sarah Crowe cast "Da Ali G Show" and Allison Jones has worked on his films so he could return to one of them for the upcoming project.
"The King of Oil"
A pair of Beantown boys are getting back together. According to Deadline, Matt Damon is in the early stages of starring in the upcoming University Pictures flick "The King of Oil," produced by John Krasinski. Based on Daniel Ammann's biography "The King of Oil: The Secret Lives of Marc Rich," "The King of Oil" will follow fugitive billionaire trader Marc Rich (to be played by Damon, if the deal goes through). This will be the third collaboration for Damon and Krasinski, who previously teamed up on "Manchester by the Sea" and wrote and starred in Gus Van Sant's "Promised Land." Right now, Krasinski is only planning to produce but may come on later to direct, especially after the success of his sleeper hit "A Quiet Place." A Damon and Krasinski collaboration could mean "Manchester by the Sea" casting director Douglas Aibel will get the honors.
"Spawn" Remake
Another comic character is making its way back to the big screen, and someone who's familiar with the territory may be making his way into a lead role. "The Avengers" star Jeremy Renner is currently in talks to join the already-announced Jamie Foxx in the "Spawn" reboot. Foxx will play the titular character with Renner possibly playing the film's lead character, Twitch. Todd McFarlane, who also created the character for Image Comics, wrote the script. This will be Spawn's second time on the big screen, after the original 1997 film directed and co-written by Mark A.Z. Dippé and starring Michael Jai White. McFarlane will also be directing, which will be his first time directing a feature, so there are no definite casting predictions to make ahead of time, but Bruce H. Newberg and Mary Jo Slater cast the original back in 1997 so maybe McFarlane will go with someone familiar with the subject matter.
Got a tip? Submit it to [email protected]!
Looking to get cast? Apply to casting calls on Backstage.