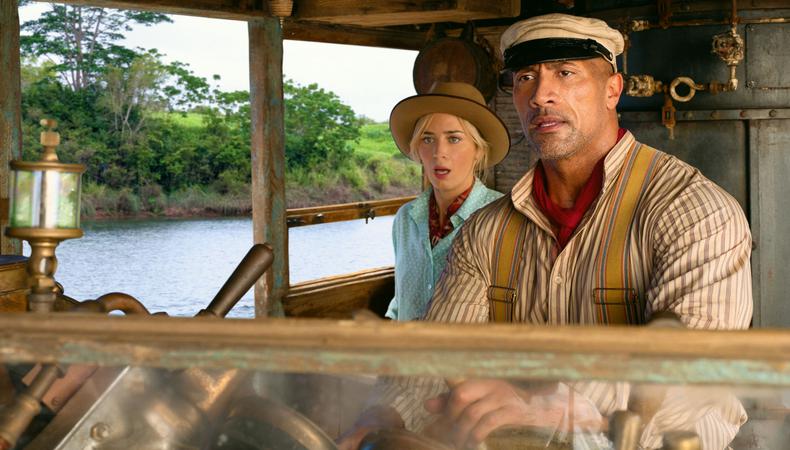 Welcome to Rumorville! Here you can learn about casting news that's about to break in Hollywood. These speculations might be only rumors, but that doesn't mean you can't follow the trail all the way to the audition room.
"Jungle Cruise"
Let's go again: Disney is reportedly moving forward on a sequel to "Jungle Cruise" with both Dwayne Johnson and Emily Blunt on board to return. According to Deadline, Jaume Collet-Serra is also signed on return as director with Michael Green back to write the script. The studio has not officially confirmed the news, but it has been teased since the film's release, especially with its success at the box office, just recently crossing the $100 million domestic mark. Johnson recently hinted on Twitter post-opening weekend that they were already meeting for a potential sequel. Based on the theme park ride at Disney parks, the first film starred Johnson, Blunt, Jack Whitehall, Édgar Ramírez, Jesse Plemons, Paul Giamatti, and more. Marisol Roncali and Mary Vernieu were the casting directors.
"The Expendables 4"
While "Jungle Cruise" is working on its first sequel, "The Expendables" franchise is reportedly at work on its third. A new installment of the action franchise is in the works, with Jason Statham and Sylvester Stallone among the cast members set to return. While the film is still in development, it's a bit further along and closer to reality, with the cast and studio confirmations already in place. Says Jason Constantin of Lionsgate Motion Picture Group, "We are thrilled to partner with our friends at Millennium Media for the next installment of the 'Expendables' franchise. It's so much fun to bring these stars together for a no-holds-barred action film. The new film will raise the stakes and be the biggest, most badass adventure yet." Stallone and Statham with return as elite mercenaries and be joined by franchise vets Dolph Lundgren and Randy Couture, as well as new faces, such as 50 Cent, Megan Fox, and Tony Jaa. Scott Waugh will direct from a screenplay by Spenser Cohen with revisions by Max Adams and John Joseph Connolly, and if all goes to plan, the film is set to begin production later in the fall. Mariana Stansheva was the casting director for the previous two films with Aquila/Wood as the team behind the first.