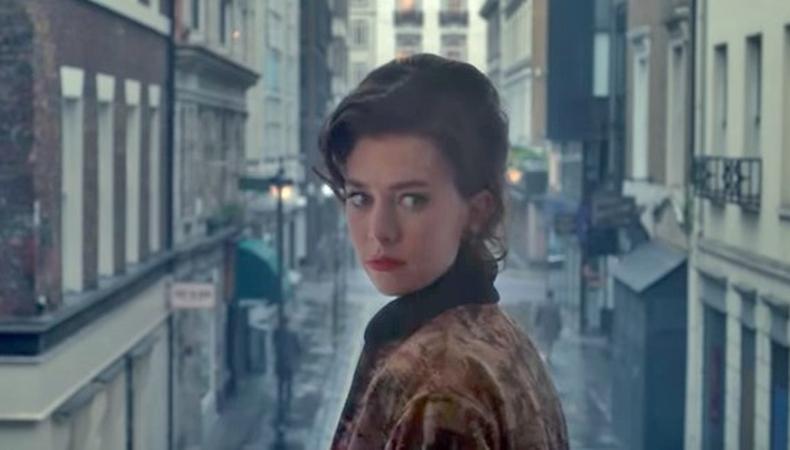 Welcome to Rumorville! Here you can learn about casting news that's about to break in Hollywood. These speculations might be only rumors, but that doesn't mean you can't follow the trail all the way to the audition room.
"Merlin Saga"
Disney might be looking to "All the Money in the World" director Ridley Scott to secure his next helming gig. "Merlin Saga" based on T.A. Barron's books is a Merlin origin story before he became King Arthur's mentor. Philippa Boyens is writing the project and Scott is also in talks to produce. If this deal is actually being close to done, it's almost certain he'll look to go-to CD Carmen Cuba to fill roles in this story dedicated to the popular fantasy character.
"Mad About You"
It's been a few years of revivals, and that trend doesn't seem to be slowing down. Sony is in talks to bring back "Mad About You" although no networks have currently claimed the potential reboot. The original leads Helen Hunt and Paul Reiser have agreed to star. The story suggests it would be set in present day as they prepare to send their daughter to college. They also are expected to ignore the show's original finale. The original run had several CDs attached throughout its run, but Susan Vash and Debi Levine Nathan were there at the beginning. It's possible they'll look to Vash for the reboot, though, so once it's attached to a network, keep an ear out for who else might be re-joining the original team.
Rob McElhenney + Rob Rosell Comedy
Amidst questions about what Fox programming will look like in the wake of the merger between Disney and Fox, there are still plans for new content from the network. Dana Walden and Gary Newman, Fox chairmen, took the TCA stage Thursday to discuss some projects that are in the works and will likely come to Fox next season. One was a multicam family comedy from Rob McElhenney and Rob Rosell, which has a casting director attached and is looking for a female actor to play the lead. That lead is reportedly close to an offer and will be the catalyst for the remainder of the pilot's casting process. They did not announce which casting director is attached to the project, but Wendy O'Brien fills the roles on McElhenney's hit "It's Always Sunny in Philadelphia," so it's possible she's helping with this project as well.
"The Crown"
So far, the only role that's been publicly filled for the new cast of "The Crown" is The Queen herself, to be played by Olivia Coleman, but as a new season is due likely at the end of this year, more decisions should be confirmed shortly. There's no news on Prince Phillip yet, but Matt Smith admitted he had heard about some potential names in contention. Princess Margaret might be even closer, now that Helena Bonham Carter's name has been swirling. It's rumored she's finalizing talks to take over the role of The Queen's younger sister, after being in talks to play The Queen herself. Rumors also say that Carter preferred the more "fun" role of Margaret, who we've seen have her emotional ups and downs in the first two seasons, and who history tells us will have even more in the next two. Nina Gold, the CD behind "Game of Thrones," the rebooted "Star Wars" franchise, and much more also casts "The Crown" alongside Robert Sterne, and no announcements have been made as to that changing for Season 3.
"Crazy For You"
After a successful one night only 25th anniversary concert performance at Lincoln Center last year, Gershwin's "Crazy For You" is coming back to the Broadway stage, probably this fall, with some familiar funny potential members of the cast. Director Susan Stroman is staging a workshop of the show later this month and includes a returning performances by Laura Osnes, Rachel Bloom, Tony Yazbeck, and Rachel Dratch. There's no word on whether this is definitely the cast that will be seen on stage later this year. Tara Rubin Casting handled last year's performance, and it's easy to assume that she'll be on board for the Broadway production as well.
Get all of your acting questions answered by peers and experts on the Backstage Community forums!