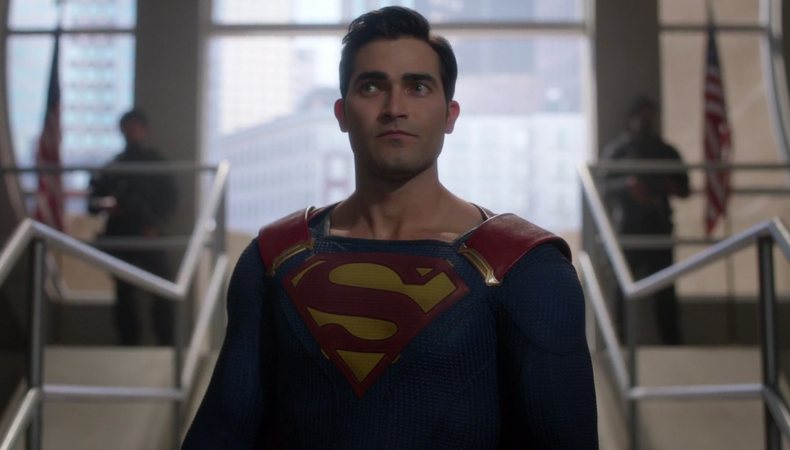 Welcome to Rumorville! Here you can learn about casting news that's about to break in Hollywood. These speculations might be only rumors, but that doesn't mean you can't follow the trail all the way to the audition room.
"Superman" CW Series
Another week, another new superhero project rumor, this time on the small screen. The CW is reportedly working on a solo Superman TV series. We have seen glimpses of the character before, but according to Fandomwire, the network will be using its annual Arrowverse crossover event to serve as a true series pilot for a Tyler Hoechlin-led Superman. Hoechlin has previously appeared in the universe back in 2016 on "Supergirl." Assuming this will be another Greg Berlanti project, the showrunner always goes with casting directors David Rapaport and Lyndsey Baldasare, and his Arrowverse suite of shows film in Vancouver.
"Idol"
Musical dramas are buzzy right now, and Netflix is trying to make sure it's in with the trend. The streaming platform is currently in advanced talks to make the music-themed feature film "Idol," with Hailee Steinfeld starring and producing, according to Deadline. The story, written by Matt King, will take place in the high-stakes world of pop music with Steinfeld's character becoming an assistant for an iconic singer who then tries to morph into her. Matt Reeves, who produced the last "Cloverfield" film, will be producing under his 6th & Idaho label, and though he has only produced three film projects in the past, he's used different casting directors on all three projects.
RuPaul Musical
Could the legendary RuPaul Charles soon be serving up some Broadway realness? According to a new interview in the Gay Times with Michelle Visage, who is about to make her West End debut in the highly-anticipated "Everyone's Talking About Jamie," a musical based on the life of Ru could eventually make its way to the stage. RuPaul's production company World of Wonder apparently has had a musical in the works. It has been in talks for the past six or seven years and is still looking for the right powers that be to make it happen. And as Visage said, anything can happen. The famous drag queen not only has the Netflix series "AJ and the Queen" in production, in which Charles will star, but also a talk show in tests and a Hulu series based on his life being produced by J.J. Abrams. As long as the Broadway rumor lives, keep an eye on those big Broadway musical CDs.
Got a tip? Submit it to [email protected]!