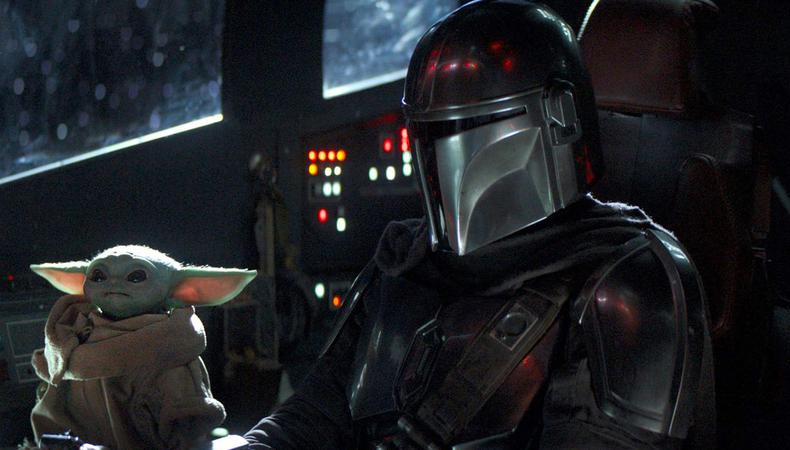 Welcome to Rumorville! Here you can learn about casting news that's about to break in Hollywood. These speculations might be only rumors, but that doesn't mean you can't follow the trail all the way to the audition room.
"The Mandalorian" Movie
The small screen might be too small to contain Pedro Pascal's Mandolorian, after all. In a recent interview with Variety, director Jon Favreau mentioned the possibility of bringing the Disney+ series to the big screen. "The line is blurring now," Favreau says. "Things that you would have only seen in the movie theater, you're seeing on streaming, and I think it could go the other way as well." Favreau added that he's in no rush to push the show beyond a streaming series but is "definitely open to it and excited to see where the story leads us and have that flexibility—because there's no rulebook now." For his part, Pascal said he would "love" to revisit his role as the Mandalorian on the big screen, but isn't aware of any ongoing discussions to turn it into a film at this time. So, when—or whether!—we get to see Pascal's bounty hunter or Baby Yoda in a cinema has yet to be seen. In the meantime, Favreau says "The Mandalorian" is still on schedule to start production on its third season before the end of the year. (Pascal is currently wrapping up shooting in Europe on the feature film "The Unbearable Weight of Massive Talent" with Nicolas Cage.) Sarah Finn is the series casting director. Grieg Fraser is the director of photography—read more about how he created the series' distinctive visual style.
"Slay"
Fresh off her most recent Emmy win, "Watchmen" star Regina King is headed back behind the camera for a new series. The Oscar and four-time Emmy winner will executive produce "Slay," a new drama in development at the CW. Written by Julian Johnson, the series will center on Carson Jones, a teenager with supernatural gifts and "the responsibility to use them to protect Virginia's Historic Triangle from the forces of darkness." King and her sister, Reina King, will executive produce through their company Royal Ties Prods. "Slay" also reunites King with former "CSI: NY" showrunner Pam Veasey, who will supervise. (The pair previously worked together on King's pilot directorial debut on ABC's "The Finest," written by Veasey.)
"Every Note Played"
A pair of Oscar winners may soon unite for the first time on the big screen. Angelina Jolie and Christoph Waltz are reportedly in talks to star in "Every Note Played," an adaptation of Lisa Genova's contemporary romance novel. If cast, Jolie will play Karina, the ex-wife of accomplished concert pianist Richard (Waltz), who reluctantly steps in as caregiver to her ex-husband after he is diagnosed with ALS. Michael Sucsy ("13 Reasons Why," "The Vow") will direct the feature from a screenplay adapted by Monet Clayton and David Mandell. This will be the second on-screen adaptation of Genova's work; the first was 2014's "Still Alice" starring Julianne Moore, which landed Moore her first Oscar.
"Pride"
Aziza Barnes ("Snowfall") and Natasha Rothwell ("Insecure") are developing an adaptation of Ibi Zoboi's novel "Pride" for HBO. An update to Jane Austen's "Pride and Prejudice," the Haitian-Dominican coming-of-age story follows Zuri Benitez as she navigates a rapidly gentrifying Bushwick. When the wealthy Darcy family moves in across the street, she's forced to find common ground with the judgmental and arrogant Darius—while also fighting to find her place in the rapidly-changing neighborhood. Barnes will write the adaptation and executive produce with Rothwell. No casting has been announced at this time.
Got a tip? Submit it to [email protected]!
Looking for remote work? Backstage has got you covered! Click here for auditions you can do from home!