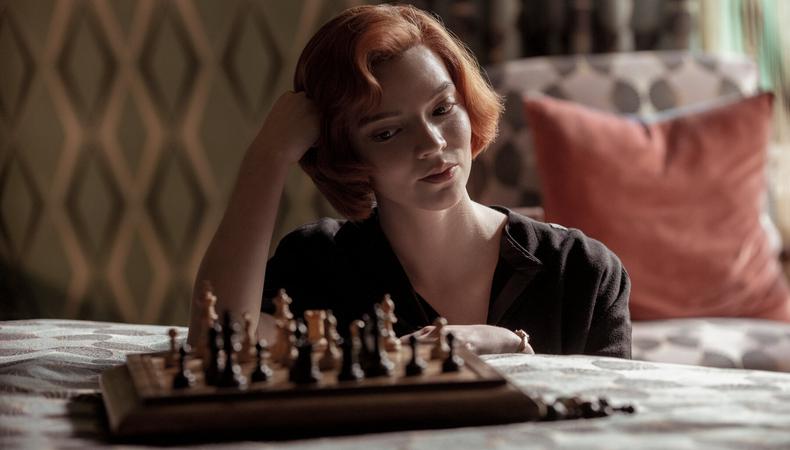 Welcome to Rumorville! Here you can learn about casting news that's about to break in Hollywood. These speculations might be only rumors, but that doesn't mean you can't follow the trail all the way to the audition room.
"The Queen's Gambit"
It's your move, Broadway: "The Queen's Gambit" is being developed as a potential Broadway musical. Entertainment company Level Forward has acquired the theatrical stage rights to the Walter Tevis novel that was recently adapted as a hit, award-winning Netflix mini-series. Details about a creative team and casting were not announced, but Level Forward has been on the receiving end of 37 Tony Award nominations with just a few years in the business, funding such hits as "What The Constitution Means To Me," "Oklahoma!," "Jagged Little Pill," and "Slave Play."
"Star Trek" Film
In the words of Variety's Adam B. Vary, "Fear the Walking Dead" co-executive producer Kalinda Vazquez is "boldly going where only men have gone before." The screenwriter is reportedly writing an original "Star Trek" movie for Paramount Pictures with J.J. Abrams' Bad Robot banner producing. This would not be Vazquez's first foray in the "Star Trek" universe—she has written several episodes for television, including episodes on "Star Trek: Discovery" and "Star Trek: Short Treks"—but should the film be given the greenlight, it would make her the first woman to pen a "Star Trek" feature. No plot details or character appearances have been revealed
"Song of Solomon"
We could be getting both another George C. Wolfe project and a Toni Morrison adaptation for the screen. The director is currently in talks to helm a limited series adaptation of Morrison's National Books Critics Circle Award-winning novel "Song of Solomon." Wolfe would both write and direct. The book, written in 1977, tells the story of Macon "Milkman" Dead III, a Black man living in Michigan "and follows him from his Rust Belt city to the place of his family's origins, featuring an entire cast of strivers and seeresses, liars and assassins, the inhabitants of a fully realized Black world." Wolfe most recently worked with Avy Kaufman as his casting director on Netflix's "Ma Rainey's Black Bottom" but has worked with different CDs in the past. It was recently announced that the director has been tapped to helm the upcoming "Rustin" for Netflix. No network or streamer has claimed "Song of Solomon" yet.
"Poor Things"
First reported by Deadline, both Emma Stone and William Dafoe may be heading into the Yorgos Lanthimos universe. The actors are in discussions to co-star in "Poor Things." The Searchlight film is an adaptation of the Alasdair Gray novel that tells the story of Belle Baxter, a young woman brought back to life by an eccentric but brilliant scientist. Tony McNamara, who most recently wrote two other Stone-starrers, "Cruella" and "The Favourite," will adapt the script with Lanthimos directing. Lanthimos has worked with different casting directors on all his features, most recently Dixie Chassay on "The Favourite."
Untitled Stephen Spielberg Film
Stephen Spielberg has found his next big feature subject: himself. The famed filmmaker is reportedly coming on to direct an untitled feature that is loosely based on his childhood growing up in Arizona, and according to Deadline, Michelle Williams is in talks to star in a major role inspired by his mother. This will mark the first time since 2001's "A.I." that Spielberg will also share screenwriting duties, co-writing the script with regular collaborator Tony Kushner. Although Spielberg almost always works with casting director Ellen Lewis on his features, he and Kushner most recently worked together on the upcoming "West Side Story" remake, for which Cindy Tolan was the casting director.
Looking for remote work? Backstage has got you covered! Click here for auditions you can do from home!