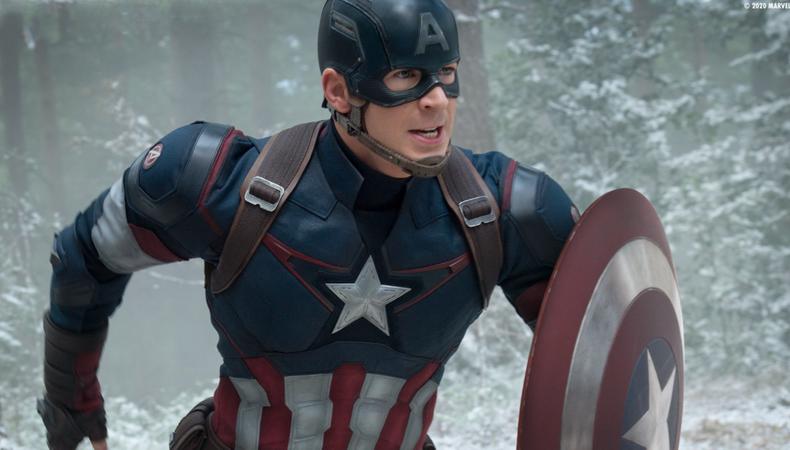 Welcome to Rumorville! Here you can learn about casting news that's about to break in Hollywood. These speculations might be only rumors, but that doesn't mean you can't follow the trail all the way to the audition room.
"Captain America 4"
Will Captain America return to save the day? According to The Hollywood Reporter, Marvel Studios has tapped "The Falcon and the Winter Soldier" head writer Malcolm Spellman and staff writer Dalan Musson to write the screenplay for a new "Captain America" movie. Disney and Marvel had no comment and there are no details on a possible plot, but the Reporter notes that the news came on the same day that "Falcon" concluded its six-episode season on Disney+ and ends with several indications for where Spellman and Musson could be taking the franchise. The previous three films all starred Chris Evans with the most recent ("Civil War") released in 2016. The Russo Brothers helmed that feature with Sarah Finn as the casting director.
"Another Round"
Straight off its Oscar win for Best International Film, "Another Round" looks to be the next up on the English-language remake slate. First reported by Deadline, the film will be developed as a potential star vehicle for Leonardo DiCaprio after he and Jennnifer Davisson's Appian Way, Endeavor Content, and Makeready acquired the remake rights in an auction. The original award-winning film starred Mads Mikkelsen and followed four teacher friends in a midlife crisis who decide to experiment with raising their blood alcohol levels as a way to make life more interesting. The film is reportedly searching for a writer.
Steve Madden Series
First reported by Deadline, "Atypical" actor Michael Rapaport will star as shoe designer and entrepreneur Steve Madden in a TV series chronicling his rise-fall-rise. Meryl Poster's Superb Entertainment and Kara Feifer have optioned the rights to produce a TV series based on Madden's life, which is detailed in his 2020 memoir, "The Cobbler: How I Disrupted An Industry, Fell From Grace & Came Back Stronger Than Ever." Deadline reports that the search is currently underway for a writer. No further casting has been announced.
Looking for remote work? Backstage has got you covered! Click here for auditions you can do from home!