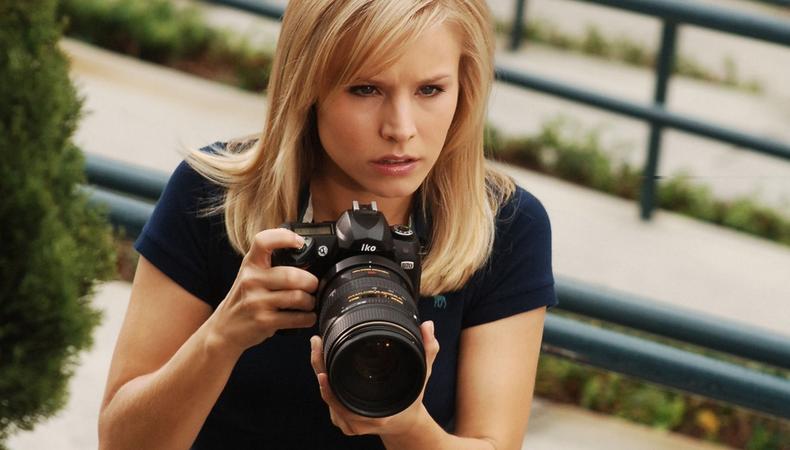 Welcome to Rumorville! Here you can learn about casting news that's about to break in Hollywood. These speculations might be only rumors, but that doesn't mean you can't follow the trail all the way to the audition room.
"Veronica Mars"
After "Veronica Mars" made a second-life splash in 2014 with a fully crowdfunded movie, fans can rejoice again with the news we may be seeing the feminist P.I. very soon. The cult favorite noir series is reportedly near a deal for an eight-episode limited series at Hulu with Kristen Bell set to reprise the titular role. The series is also allegedly in talks to bring back other cast members for the revival, though no specific names have been given yet. With a new season of NBC's "The Good Place" about to air (which Bell stars in currently) and a current hiatus from filming, it seems like good timing for a Hulu deal to go through. Deedee Bradley was the casting director for both the original series and the movie, so expect to see her return for the revival, which will have unknown new cast requirements, but will definitely need some criminals for Mars to catch.
"The Woman in the Window"
With an adaptation of a bestselling novel, you can always expect a strong cast of A-listers. According to Variety, Anthony Mackie is currently in negotiations to join the upcoming feature adaptation of the A.J. Finn novel "The Woman in the Window." Mackie would join the already star-studded cast of Amy Adams, Julianne Moore, Gary Oldman, and more. "The Woman in the Window" is preparing to start production next month in New York City, with Joe Wright directing. If principal cast is still in the works, watch for notices from CD Ellen Chenoweth for additional available roles. In the meantime, the production is seeking photo doubles right here on Backstage.
"Born for This"
Gospel and R&B might soon be Broadway bound with "Born for This." According to a recent Instagram post, creator and Grammy winner BeBe Winans has been in meetings with Sam Rudy Media Relations to bring the Boston show to Broadway. "Born for This" tells the true story of BeBe Winans and his sister, CeCe Winans, who left the comfort of their already-famous family to join Jim and Tammy Faye Bakker's Praise the Lord Network. The show opened at Boston's Emerson Cutler Majestic Theatre this summer. It's still too early to tell where the meetings will end up or, if it does transfer, if the Boston cast will say on board, but larger-than-life actor-singers should definitely keep their eyes open for future news and keep an eye on Broadway casting offices.
"Kill Creek"
Another bestseller is getting a screen adaptation. According to Deadline, the award-winning novel "Kill Creek," written by Scott Thomas, is getting an hour-long drama at Showtime, and it was just put into development. "Doctor Strange" director Scott Derrickson will come onboard, and Thomas will write the adaptation. Derrickson has used different casting directors for all of his films and there hasn't been one assigned yet to this project, so horror actors and fans alike will have to wait to see where this one ends up.
Got a tip? Submit it to castingsleuth@backstage.com!
Looking to get cast? Apply to casting calls on Backstage.