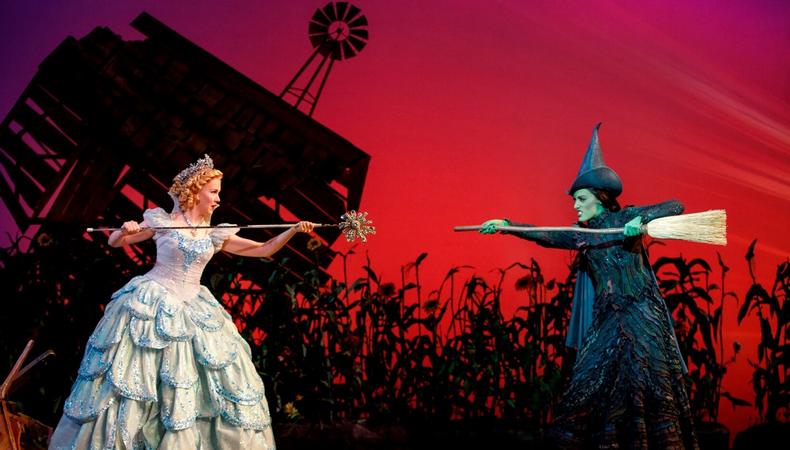 Welcome to Rumorville! Here you can learn about casting news that's about to break in Hollywood. These speculations might be only rumors, but that doesn't mean you can't follow the trail all the way to the audition room.
"Wicked"
The rumored "Wicked" movie finally seems to be taking off. The film adaptation of the hit musical has long been in the works, and in 2016, it was announced it would be coming out this year, which is no longer the plan. But recently, production has added Stephen Daldry as its director and the film has been given a new release date: Dec. 22, 2021. So the next step would seem to be adding members of the cast. There is no indication if they will incorporate the original Broadway cast or go in a new direction, but based on these recent announcements, it seems like more are on the horizon. In the meantime, a few more movie musicals will be coming out, including Tom Hooper's "Cats" and Jon M. Chu's "In the Heights," which might keep the progress of "Wicked" on track. There's no casting director officially assigned yet, but Telsey + Company has seemed to carve out a niche in the space so their office is a strong possibility.
"Black-ish" Prequel
"Black-ish" isn't "Black-ish" without Rainbow Johnson, played by Tracee Ellis Ross. As she anchors the show, it only seems fitting the series' executive producers are currently considering a spin-off focused on the early days of the character. According to Deadline, executive producer Peter Saji is currently working on a pilot that will center on Johnson during the 1980s and 1990s. It's intended for ABC, but the comedy has already spun off once with Freeform's "Grown-ish" so that can also be a potential destination. Alexis Frank Koczara and Christine Smith Shevchenko have been the CDs on both "Grown-ish" and "Black-ish"—expect the job to go to those two in the absence of news to the contrary.
Hulu "Alien" Series
First reported by HN Entertainment, there are currently not one but two live-action "Alien" series in development. No plot details are currently available for either series, but Ridley Scott will reportedly executive produce one of them and it will be going to Hulu. This pivot to streaming video gives the franchise a lot more wiggle room to expand on the world the films have established, especially if one or both shows are planning on multiple seasons. Carmen Cuba has been the most recent CD of the "Alien" series and as she has a hand in both film and TV in her other work, there is a chance she will be chosen to staff the Hulu series.
Got a tip? Submit it to castingsleuth@backstage.com!