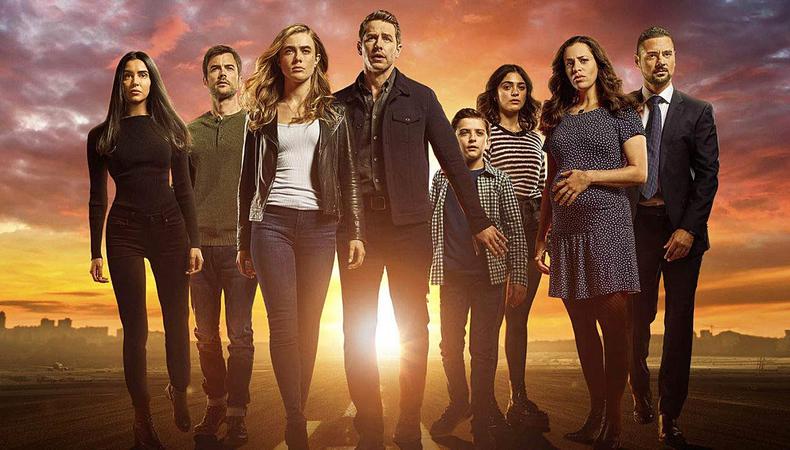 Welcome to Rumorville! Here you can learn about casting news that's about to break in Hollywood. These speculations might be only rumors, but that doesn't mean you can't follow the trail all the way to the audition room.
"Manifest"
"Manifest" fans are trying hard to....manifest a new season. NBC canceled the series in June after the conclusion of its third season, but the supernatural drama is eyeing new life over at Netflix, where it has ranked among the most-viewed programs for several weeks. According to EW, a source close to the show says they are "working on a number of things" to try to get fans what they're looking for—mainly, a proper finale. Creator and showrunner Jeff Rake recently posted a tweet of his own, stating, "Lots of speculation out there. No comment. Other than, if the impossible happens and the dead rise again, it's because of YOU" and concluding with the hashtag, "#SaveManifest." The series stars Josh Dallas, Melissa Roxburgh, Holly Taylor, Jack Messina, J.R. Ramirez, Parveen Kaur, Elizabeth Marvel, Daryl Edwards, and more and is centered on a group of passengers on a flight that mysteriously disappeared for five years during its return to the U.S., though no extra time passed on the plane. According to Rake, he initially laid out a six-season roadmap for the series on NBC but since the cancellation has been working on a satisfying season finale in as short as four. Julie Schubert was the series casting director.
Untitled A24-Michael R. Jackson Horror Feature
In the works from A24, as reported early last week, Pulitzer Prize-winning playwright Michael R. Jackson ("A Strange Loop") is set to write a currently untitled horror feature with Ari Aster and Lars Knudsen producing under their Square Peg banner. According to Deadline's insiders, the project is still in early development and no plot details have been revealed. This is one of several projects the award winner and rising screenwriter has in progress, including the development of a new musical, "White Girl in Danger," which is partially inspired by classic daytime soaps and '90s-era Lifetime movies.
Untitled Sony Pictures Television Malcolm X Series
First reported by Variety, a television series based on the life of Malcolm X is in the works at Sony Pictures Television's TriStar. The series will reportedly be based on the novels "X: A Novel" by Kekla Magoon and "The Awakening of Malcolm X" by Tiffany D. Jackson, both of which were co-written by Malcolm's daughter, Ilyasah Shabazz. The two books together chronicle Malcolm's life from childhood to his emergence from incarceration as Malcolm X. Shabazz will executive produce the series along with State Street Pictures (which currently has a first-look deal with Sony) and 3 Arts Entertainment. Should the project move forward, it will be the latest portrayal of Malcolm X to make it to the screen, most recently Kingsley Ben-Adir in the Oscar-nominated Netflix feature "One Night in Miami."
Looking for remote work? Backstage has got you covered! Click here for auditions you can do from home!