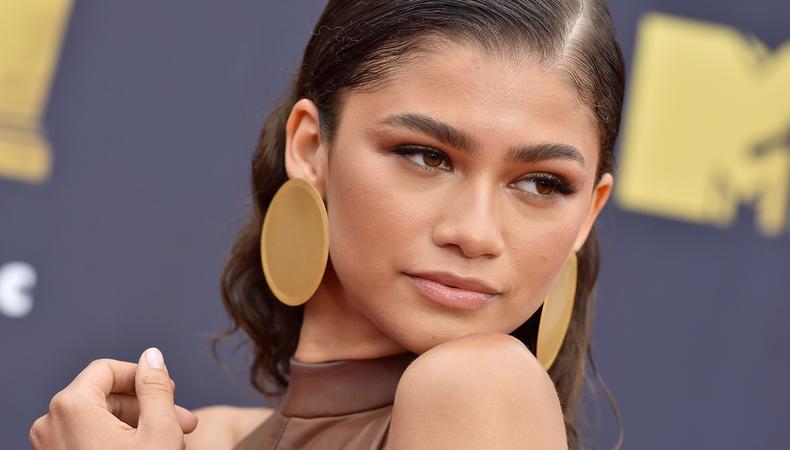 Welcome to Rumorville! Here you can learn about casting news that's about to break in Hollywood. These speculations might be only rumors, but that doesn't mean you can't follow the trail all the way to the audition room.
Ronnie Spector Biopic
As A24 and New Regency plan to re-collaborate on a new project, they're looking to recruit a recent Emmy winner as their lead. "Euphoria" star Zendaya is reportedly in talks to star as singer Ronnie Spector in a biopic based on "Be My Baby," based on the memoir she wrote with Vince Waldron, which the two production companies recently required the rights to. Spector specifically chose the young actor as the person she wanted to portray her in her early years, so this choice seems more confirmed than many casting rumors. It will just be a matter of pulling the rest of the team together. According to Deadline, Pulitzer Prize-winning playwright Jackie Sibblies Drury ("Fairview") is in early conversations to write the script. A24 and New Regency previously teamed up on "The Lighthouse" and is currently working on "Malcolm & Marie." A director has yet to be named.
Two Sam Esmail ABC Series
Now that "Mr. Robot" has wrapped up and "Briarpatch" has been canceled, Sam Esmail is making a switch from USA to ABC. Esmail reportedly has two drama series in development at the network: "Acts of Crime," described only as a "unique spin on the crime procedural," which has been given a production commitment and a yet-to-be-titled drama only known as the "Untitled CDC Project," which has landed a script and put pilot order. Esmail has been especially busy on the producing side lately, with his Esmail Corp banner working on Amazon Studios' "Homecoming," Peacock's "Angelyne," and the upcoming reboot of "Battlestar Galactica." While it's still early in the development process, be sure to keep an eye out on "Mr. Robot" casting team Bowling/Miscia or "Homecoming" CD Susie Farris if Esmail is looking to collaborate again.
"The Gentlemen"
Guy Ritchie's "The Gentlemen" is reportedly getting a new look. First reported by Deadline, Miramax TV is developing a TV series based on its successful action-comedy feature that starred Matthew McConaughey. Ritchie will write, direct, and executive produce the series, which has had a long, full-circle life from TV pitch to movie to TV series. The story follows American ex-pat Mickey Pearson (McConaughey), who built a highly profitable marijuana empire in London and is looking to cash out of the business forever, triggering "plots, schemes, bribery, and blackmail in an attempt to steal his domain out from under him." The series adaptation joins the recently announced series adaptation of another Miramax movie, "Mimic," directed and executive produced by Paul W. S. Anderson. U.K.-based Lucinda Syson was the film's casting director.
Looking for remote work? Backstage has got you covered! Click here for auditions you can do from home!