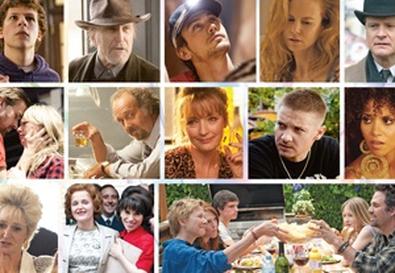 As awards season arrives, Back Stage takes a look at the actresses who've stood out over the last year for their film performances.
Actresses like Natalie Portman, Hailee Steinfeld, Halle Berry, and Melissa Leo have all caught the eye of viewers and critics alike this awards season. Back Stage looks at the remarkable roles they've played and examines why the critical heat is trailing them:
The Solidarity of Sorrow
Nicole Kidman reveals how her performance in "Rabbit Hole" affected her mind, body, and dreams.

'Made' of Honor
Sally Hawkins and Miranda Richardson pay homage to the real-life women of "Made in Dagenham."
Shedding Light
In "Frankie and Alice," Halle Berry plays an exotic dancer who suffers from dissociative identity disorder, sharing her body and mind with two distinct alter egos.
Dancing Queen
After a long process, Darren Aronofsky and Natalie Portman finally get to collaborate in "Black Swan," Aronofsky's dark psychological thriller set in the world of ballet.
Drunk and Disorderly
Nothing seems to please British actor Lesley Manville more than being told she bears no resemblance whatsoever to her characters.
In the Family
One of the most heralded films of the year, "The Kids Are All Right" has been maintaining its buzz since it premiered in January at the Sundance Film Festival.
Mother Loving
Melissa Leo is earning raves for playing the brassy, controlling Alice, the mother of nine children, including boxers Micky Ward (Mark Wahlberg) and Dickie Eklund (Christian Bale) in "The Fighter."
A Girl With 'Grit'
December is a big month for Hailee Steinfeld. She will appear on screens across America opposite Jeff Bridges and Matt Damon in the Coen brothers' Western "True Grit," and she turns 14.