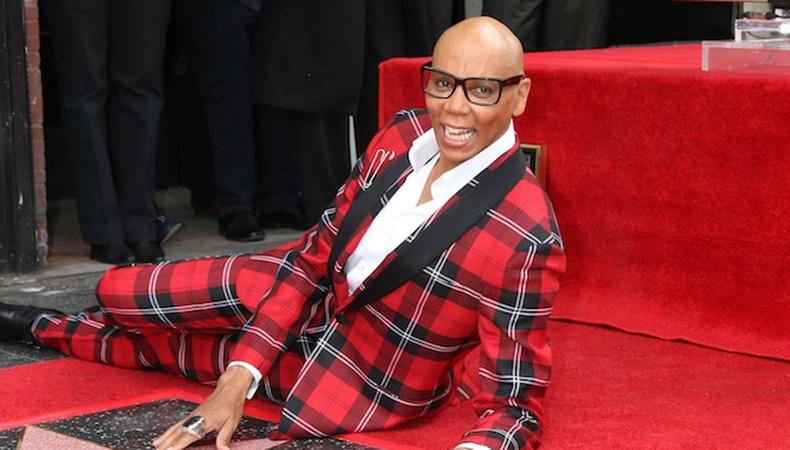 Stay in the loop on industry and casting news with our write-up on who's been slated for recent film and television roles!
"AJ and the Queen"
RuPaul is going from the runway to the highway in a new cross-country venture. The multitalented performer, known for his decades-long commitment to drag, has nabbed a new scripted series on streaming giant Netflix. The project, which at its core will be a meditation on the qualities of love and acceptance in a misunderstood world, centers around a drag queen at the end of her rope. While traveling from club to club across the United States in a beat-up RV, she finds an unlikely ally in an 11-year-old stowaway who has recently been orphaned. RuPaul is the only person attached to the project as star and executive producer, but Telsey + Company's Los Angeles office is on the hunt for additional talent. Production is anticipated to start in the fall of 2018. No filming locations have been officially announced, but it is likely that the series will film at least part-time in L.A.
"Unbelievable"
The recent climate within the entertainment industry regarding sexual harassment and assault has proven an empowering time for survivors. Netflix, however, is exploring the other side of allegations: false ones. Based on a true story, "Unbelievable," a limited series, will follow two female detectives as they investigate a rape case that starts to unravel. When the teenage victim begins to drastically alter her story, the women set out to uncover the truth about the alleged crime. Katie Couric will executive produce, and Caldwell/Kostenbauder Casting will staff the project, which currently has no talent attached. Production is anticipated to begin in late June or early July and carry through the summer, with L.A. likely hosting the shoot.
"Motherland"
The team over at Gary Sanchez Productions is gearing up for its new Freeform pilot, "Motherland." The science fiction–fantasy project is taking a leap back in history and creating an alternate timeline for one of the most horrific events in American history: the Salem Witch Trials. In an alternate universe, the original "witches" of Salem strike up a deal with the government to allow them to keep their lives in exchange for military service. Three hundred years later, women are conscripted into service at 18 years old and begin their magical training at Fort Salem. The pilot, cast by Aufiero/Horn Casting, has yet to attach any names. Production will start in July in Vancouver and southern British Columbia, Canada.
For the latest news, check out backstage.com/resources to find thousands of production listings, casting directors, acting classes, agents, and more!