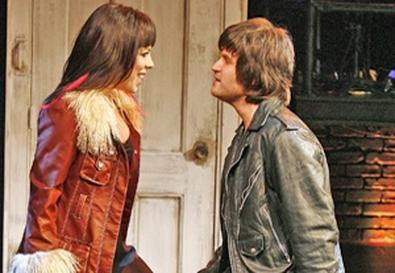 Cindi Rush has been in casting for 17 years, the last 10 at her own company, Cindi Rush Casting in New York. She has also worked at a talent agency and a large management firm handling classical artists. Among her projects have been "Urinetown" and "Six Dance Lessons in Six Weeks" on Broadway and "Rooms: A Rock Romance," "The Thing About Men," "Showtune," "I Sing," and revivals of "Jacques Brel Is Alive and Well and Living in Paris" and "Say Goodnight, Gracie" Off-Broadway. Regionally, she has cast productions at Arena Stage in Washington, D.C.; the Goodman Theatre in Chicago; Cape Cod Theatre Project; and the Actors Theatre of Louisville's Humana Festival of New American Plays. Her film credits include "Made for Each Other," "Home Movie," and "Headspace." She has served as a consultant for the National Alliance for Musical Theatre (2004–08) and New York University's graduate program in musical theater writing.

Know Thyself and the Territory
Let me start by stressing how much I admire—indeed, love—actors, and everything I'm suggesting stems from my wanting them to do well. Having been an actor and worked on the other side of the table, I know how hard it is.
For starters, it's so important to be realistic about your age range. If you're just coming out of school, you're 21 years old, and if you've played 25-year-olds in your college productions because you were the character actor, that's great. But very few 21-year-olds are going to play 25-year-olds in the professional world, no matter how convincing they are as actors. You're going to be in that 16-to-19-year-old range. And if you're 40 and the character is in his 20s, then more than likely you won't be cast in that role either.
You should also know your character's ethnicity and whether or not you're ethnically right for the role. Are you a leading lady or are you a character actor? Or are you a good-looking character actor or a quirky leading lady? Some of the types now have morphed. And breakdowns will usually indicate the morphed types. This is good news because it opens up many casting opportunities.
If you get an audition, show up ready to go, preferably 10 minutes early. Also, come with your picture stapled to a résumé with all the information on it. Do your research. If you walk into the room and say to the director or the playwright, "I Googled your name" or "I have a couple of questions or did you want me to jump right in?," you are 75 to 80 percent more likely to get a callback before you even start reading. Producers want to hire someone who's going to be there. Writers want to work with somebody who's going to respect their words and put some thought into it. And directors want to work with someone who has a sense of responsibility and flexibility. If the director gives you an adjustment, do it even if you think it's way off. Very often they just want to see how you take an adjustment.
You need to treat the audition—and later the rehearsals—like a business. As fun as it is, at the end of the day it's a business. And we all have a job to do.
Talent, Personality, and Sensibility
I think talent is so subjective. I've brought in the same actor over the course of several days to a host of different creative staffs. Two will love him, one will say he sings sharp, one will say he sings flat, and the other one will say he can't sing at all. So I never say somebody's not talented. Everybody hears with different ears and everybody sees with different eyes. And often it's just a matter of personal response, an actor's qualities and sensibilities that a casting director responds to. That has nothing to do with talent.
Finger-pointers are my biggest turnoff. They say their agent or their manager didn't give them the breakdowns, they didn't know what the audition dates were, or nobody got them the script. They were unable, for whatever reason, to open the script online, and they didn't want to call or come down to the office. Take responsibility for your career. You can have an agent, a manager, a dog walker, a personal assistant, a trainer, but none of them walks into the room with you. It's still your career, and you should treat it like it's your career.
I look for an open quality in an actor, someone who really wants to get into the process and has thought about the character and their choices. Those are the kinds of actors I respond to. I love actors that I can bring in for eight different roles in eight different titles and they become different people.
In the finished performance, of course, I look for a sense of effortlessness. That to me is the mark of a really good actor.
At the Audition
I think I'm pretty direct. If an audition isn't terrific, I don't say, "That was horrible," but I might say if asked, "That wasn't your best. You weren't on top of your game, and that happens." I certainly don't want to squash anyone's spirit to the point where they can't work. But on the other hand, if the casting notice said we were looking for a 6-foot-tall blonde and you're a 5-foot-tall brunette, I'll be direct about that, or if the actor's chemistry is all wrong for the role. I think actors prefer that kind of directness, as opposed to being given some sort of runaround. But again I must emphasize that simply because an actor's chemistry is wrong for a particular role doesn't mean he's not talented or won't be right for the next role that I'm casting.
Unrepresented and Nonunion Actors
Personally, I have no problem seeing unrepresented actors. But I do have a problem with actors who feel "If only I had an agent, I would work." Instead, the unrepresented actor should be thinking, "It's the name of the game for me to be getting the job." Once you start working, you will probably get an agent. The contacts you need to make are with casting directors. We're the ones who will be bringing you in for the audition, and we're the ones who will be helping you find an agent. Don't be afraid to submit yourself as an understudy or offer your services as a reader just to get inside the room.
Go to EPAs as much as you can, know who's casting what, and network. But never call a casting office unless you are returning a phone call. There's no quicker way to alienate yourself at a casting office than by calling.
There's just as much work for nonunion actors as there is for union actors. I have a nonunion tour that's out right now, and I've done a couple of nonunion productions in the past year and a half.
Professionalism is the key for nonunion and union actors alike. I had a nonunion actor who was scheduled for a 2:20 audition in New York, and he sent an email at 1:45 to say he was all set to go but then realized he was in L.A. and we're in New York. The appointment date was sent out to him two weeks before, giving the actor plenty of time to make his way from Los Angeles to Chelsea Studios. It was his job to have been more diligent. If you can't make the audition, give us enough time to get somebody else who can. We won't hold that against you. On the contrary, it will show us how responsible you are.
If you're nonunion or just starting out, don't get so caught up in a day job that it prevents you from auditioning, going out of town, taking an acting job in town. If you came here to be an actor, you didn't come here to be a computer processor.
Headshots and résumés can be sent to Cindi Rush Casting, 20 W. 20th St., Suite 300, New York, NY 10011.