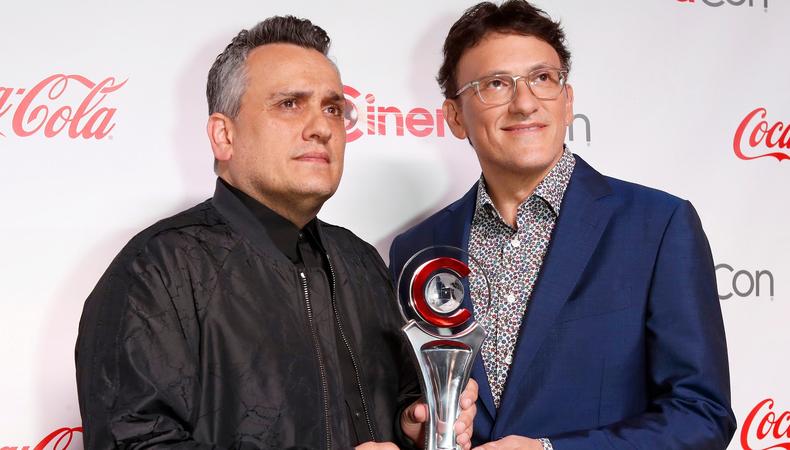 Stay in the loop on industry and casting news with our write-up on who's been slated for recent film and television roles!
"Citadel"/Russo Brothers Project
Joe and Anthony Russo have officially ended their whirlwind international tour, where they gave a multicity farewell to a Marvel saga told over more than a decade. The brothers are now gearing up for a grittier project that has Amazon so excited the streamer is pushing it straight through with a series pickup. The project doesn't come with many plot details; the team behind it has revealed only general pieces of information. The spy series will follow a group of covert operatives, whose memories have been wiped, on a mission to stop an evil and malevolent force that is hell-bent on destruction. The project is in the throes of preproduction, but no cast has been officially assembled. Aquila/Wood Casting is on board to add talent prior to the start of production in April 2020. The series has lined up an international shoot schedule with the U.K. and Canada topping a list that includes additional, currently unnamed locations.
"Yellowjackets"
Showtime is about to examine what it takes to survive. The pilot of "Yellowjackets" will trace the plane crash of a high school girls' soccer team. Stranded deep in the Ontario wilderness, the survivors of the violent crash find themselves pushed to their limits as the tight-knit team soon unravels into "cannibalistic clans." Twenty-five years later, the survivors are still plagued by the past as they try to live normal lives and escape the forest that still lives within them. The pilot has recruited Jasmin Savoy Brown to play the teenage version of one crash survivor, with Tawny Cypress in the adult role of the same character. The rest of the team—and the cast, assembled by Lowry-Johnson/Goldstein—is still in the process of coming together before the pilot goes into production. Los Angeles is currently set to host the shoot, and filming is planned for mid-November of this year.
"Outmatched"
Parenting may not come with a user's manual, but raising three child geniuses is even more uncharted. Fox has officially picked up "Outmatched" for a series run. The comedy will center around a blue-collar family with four children, three of whom are child prodigies. The project will be cast by Greenstein/Daniel, which has already lined up Jason Biggs and Maggie Lawson as its leads. The series is set to premiere in January 2020.
For the latest news, check out backstage.com/resources to find thousands of production listings, casting directors, acting classes, agents, and more!
This story originally appeared in the Nov. 21 issue of Backstage Magazine. Subscribe here.