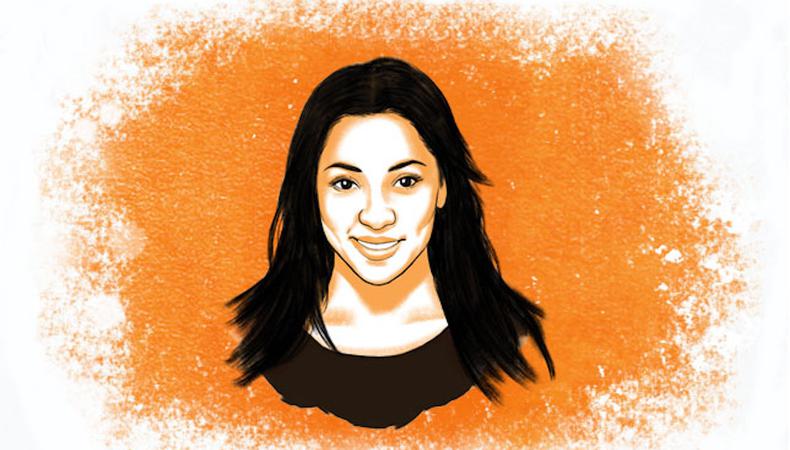 She's still best known as Tara on HBO's "True Blood," but Rutina Wesley is a Juilliard-trained theater actor who is returning to television with "Queen Sugar" on OWN, working with Ava DuVernay. Premiering Sept. 6, the series—already renewed for a second season—follows three estranged siblings who return to the family's sugar cane farm after the death of their father. Wesley talks to Backstage about finally getting to work with Oprah Winfrey, using Backstage, and what happened with the original workshop of "The Color Purple."
Tell us about 'Queen Sugar.'
I'm gonna give a disclaimer: It's not about black people picking sugar cane! [My character, Nova] reminds me of Mark Ruffalo's character in "Spotlight"—she is that person people would trust their story to. You see her struggle with being a journalist, being a human, and [asking] when do I actually have to do something? Our father passes and the family comes together and you've got to figure it out. It's really about family, and people are going to recognize these characters. It's going to hit home with people. The cinematography—it literally is like a 13-hour film! I've never seen myself look so pretty! I really feel pretty, like the leading lady I've always wanted to be.
Have you ever used Backstage in the past?
Of course I did! I love Backstage. I'm from the theater, so Backstage is like home for me.
How did you get your Equity card?
I think my Equity card came when I did "The Color Purple" workshop. I played Nettie, and I thought I was going to Broadway. Obviously, I was the only person who didn't go. [Laughs] That's OK. Lesson learned. Here I am 10 years later, and now I'm the star of Oprah's show on her network. How crazy is it that that is my circle? ["Color Purple"] was my first job, my first rejection, and it really took me some time to get over that. I don't think I was ready for Oprah and that world, but I'm ready now. And I feel like sometimes things only come to you when you're ready, no matter how bad you want them.
What advice would you give your younger self?
I would still give this same advice given to me by Courtney B. Vance. He said, "Listen. It's a marathon. Not a sprint." And I've told that to so many young artists. And "Be still." Sometimes we have to be still. In December 2015, I was hit in a hit-and-run. I'm OK, I'm alive, I'm fine. I literally felt like it was the universe smacking me, saying, "Slow down!" And the minute I just sat with myself and was still, I tested for "Queen Sugar" and I met with Ava for 45 minutes. Ava calls me the day after my 37th birthday and she says, "I would love you to play Nova on 'Queen Sugar.' "
How do you typically prepare for an audition?
I try to make really strong intentions and choices, because if you're going to show them something you might as well go bold. Sometimes I pick some music that I feel is the essence of the character. But the lines are never a problem. I hold the pages, so they still know I'm auditioning, it's not a performance. But I memorize, because I feel like if you have your face in those pages, they can't see you. We're trained like that, so a lot of the casting directors are like, "You Juilliard kids, you come in memorized. I can't tell you how many kids just rolled out of bed and came in."
Want to get your own small screen break? Check out our television audition listings!