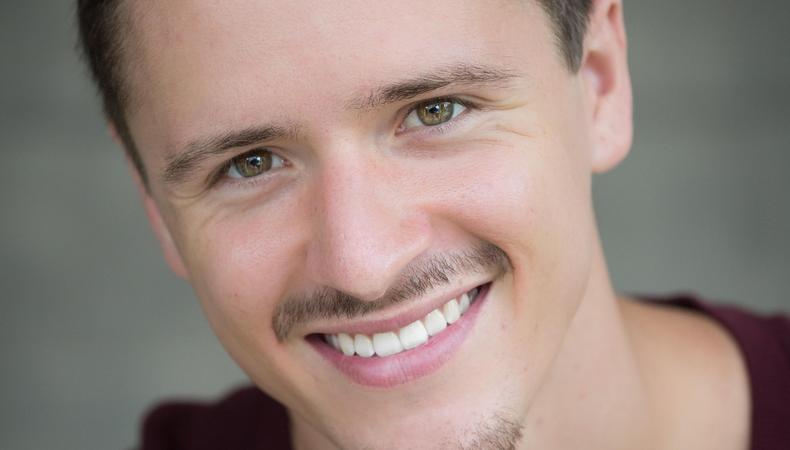 As an actor, the more skills you have, the more marketable you are. Having practiced Filipino martial arts since he was 2 years old, Ryan Monolopolus has always been interested in performance art. He gravitated towards acting in high school before studying film production and sociology in his hometown at the University of Buffalo. After starting Monolopolus Productions in 2011, Monolopolus moved to Atlanta in 2014 when he was cast in the film "Operator," starring Ving Rhames and Luke Goss.
"I had never been to Atlanta," admits Monolopolus. "I just packed my car and showed up because I heard film was going on here. I ended up producing all the behind-the-scenes content for that film through my production company. Luke Goss' assistant, who runs his own production company, started training on some of the weapons and martial arts with me. Then I started teaching classes to a couple of different people in town to feel out what the market was for it here. I decided that what we could bring to the table was different than what existed. I got some people together and we decided to launch On Camera Combatives in Atlanta."
Since its inception in spring of 2014, OCC has held seminars and classes in Atlanta, Savannah, Louisiana, and other areas, teaching fight movement to more than 2,500 actors, stunt performers, and other industry professionals. As a working actor and stunt performer, Monolopolus' experience as a martial arts competitor and instructor translates into additional storytelling tools for him and his students.
"What we're trying to do is create a synthesis of any special skill that happens in the world of film and performance art and be a training network and platform for people to share that and build on that," he says. "Instead of something that is stunt or acting specific or something that's just the production side, we're trying to bring all those things together to talk about how we can most efficiently communicate with our bodies and our mouths to make exciting and dynamic content."
In addition to teaching hand-to-hand combat, various weapon skills, military tactics, and motion capture techniques, OCC classes are filmed, allowing students to review their own performances. Students' headshots are also added to OCC's database, which provides a variety of casting opportunities.
"Even though we focus on the performance side in class, we always have an action videographer on staff and a professional director of photography," he adds. "Any time we're running a course or on a production, this DP understands the language of fight movement that the performers are talking about. We believe a more educated performer knows more about production and a more educated production person knows more about performance."
With his accomplishments as a writer, producer, and director, Monolopolus is just as comfortable behind the camera as he is in front of it. In addition to recent stunt and acting work on Georgia-filmed shows such as "The Originals" and "Separation Anxiety," Monolopolus also has several of his own productions debuting over the next few months, beginning with the premiere for "64/8" at the Plaza Theatre on May 5.
Co-directed by Monolopolus and Edward Reid, "64/8" is a dark comedy about being a background extra on Georgia productions, filmed at Atlanta-area prop store All About Props with a Georgia-based cast and crew. The premiere screening includes a pre-party, red carpet event, Q&A, and networking reception, where casting directors for Monolopolus' next pilot, "Force," will be on hand. The following month, "Alpha," the short film directed by and starring Monolopolus, premieres at the inaugural Terminus film convention.
From his background in martial arts to his work as an actor and stunt performer to his own casting and directing endeavors, Monolopolus embodies the idea that the more you learn, the farther you'll go.
"The big thing I pull from what I do is just get out there and do," he says. "Don't be afraid to network and collaborate with the local film community, but also don't be afraid to do the work to make things happen. Don't put yourself in a bubble; incorporate yourself into the network of actors and filmmakers. Make sure you are proficient before you say you can do something. Taking a class on something is different than being proficient in something. Just be honest about what you're able to do and get out there and do it."
Inspired by this post? Check out our Atlanta audition listings!