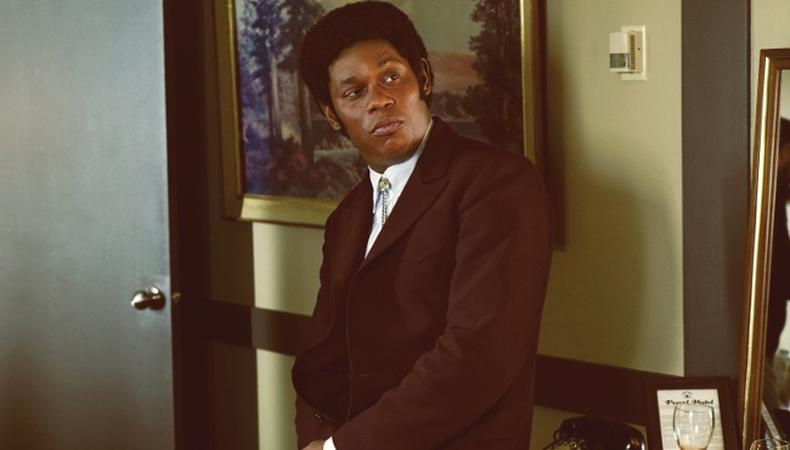 Actors will be voting for actors come January when the 2017 Screen Actors Guild Awards gear up to honor the year's best onscreen performances. In a particularly strong year for television, when network, streaming, and cable programming have all considerably upped their game, pinpointing that the best small-screen acting can be difficult. But Backstage has got you covered: We've gathered the top TV acting contenders for the SAG Awards. Don't be surprised if you hear these names called on Dec. 14!
Outstanding Performance by a Male Actor in a Television Movie or Miniseries
Bryan Cranston, "All the Way" (HBO)
Cranston had already won a Tony Award for portraying President Lyndon B. Johnson by the time he donned the makeup for HBO's movie version. He is able to adapt his astonishing stage performance to the screen by working the intimacy of the close-up as he portrays Johnson's first year in office after the Kennedy assassination.
Benedict Cumberbatch, "Sherlock: The Abominable Bride" (BBC One)
The most striking thing about Cumberbatch's Sherlock is how he's able to bring a classic character, through a classic performance, to the modern age. It makes sense that he takes it back to Sherlock's rightful place in the late 19th century as well. Much of "The Abominable Bride" takes place inside Sherlock's head, and without Cumberbatch's performance, it wouldn't nearly be as fun a place to hang out in as it is.
Cuba Gooding Jr., "The People V. O.J. Simpson: American Crime Story" (FX)
Oscar winner Gooding had a tough role: Embody a man who was constantly filmed throughout his adult life and is universally reviled in the present day, but was beloved in the past. Gooding brought a braggadocio and vulnerability to O.J. in a way that eschewed making Simpson totally villainous or totally innocent. He played the man as disturbed and sad, and O.J. was all the scarier for it.
Courtney B. Vance, "The People V. O.J. Simpson: American Crime Story" (FX)
Johnnie Cochran could be a caricature when he played to the cameras, so the easy choice would have been to make him a caricature onscreen. But the Emmy-winning Vance does something special with Cochran: He finds the quiet moments in a man whose persona was larger than life.
Sterling K. Brown, "The People v. O.J. Simpson: American Crime Story" (FX)
It seemed like Brown came out of nowhere when he took on a powerhouse cast to play Christopher Darden, a man demonized in his post-O.J. life as the guy who helped lose an unloseable case. Brown perfectly embodied the conflict Darden felt, straddling the racial lines that the famed case drew. His was one of the best performances in a series full of them. (Plus, he won an Emmy for it!)
Jesse Plemons, "Fargo" (FX)
Plemons has a sweet, open face that is inherently trustworthy. That can be used to creepy effect, as in "Breaking Bad." Or, as in the fantastic second season of "Fargo," it can lend compelling sadness to a man who just wants to please, but the more he tries, the more trouble he finds himself in. Ed Blumquist wants to live the average suburban life, and his tragedy is that he can never achieve it.
Bokeem Woodbine, "Fargo" (FX)
"Fargo" has always been a show entirely made up of memorable characters. Then Woodbine came along, playing the loquacious, ambitious Mike Milligan. Few others could deliver the lines and soliloquies Mike spouts and make them sound like a midlevel gangster from Kansas City would actually say them.
John Turturro, "The Night Of" (HBO)
In a miniseries full to the brim with brilliant, buzzworthy performances, Turturro stood out by sheer force of personality. In perhaps the best work of his career, the actor rendered down-on-his-luck lawyer John Stone a fascinating tragicomic figure, his every move both clownish and profound. We could watch him—yes, even his eczema-covered feet—forever.
Outstanding Performance by a Female Actor in a Television Movie or Miniseries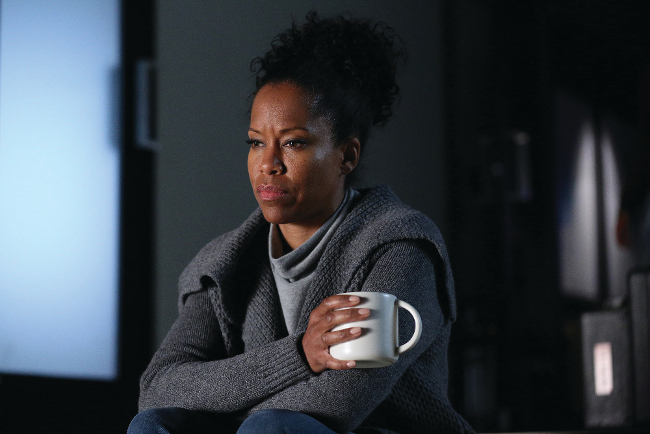 Regina King in "American Crime"
Kathy Bates, "American Horror Story: Roanoke" (FX)
Bates joined Ryan Murphy's company of players for "American Horror Story: Coven" and has flourished under his direction. She's always been a fearless performer, but her work with him has only bolstered the claim. Could her skin-crawling work in this year's "Roanoke" give her a SAG win?
Kirsten Dunst, "Fargo" (FX)
"You're a little touched, aren't ya?" is the perfect encapsulation of Peggy Blumquist, the unsatisfied hairdresser who knows that more exists just out of her reach. It's so close to her that it drives her a little bit nuts—or maybe she was already there to begin with. We shouldn't want Peggy to escape—she's done bad things—but Dunst makes us hope that Peggy gets everything she wants.
Regina King, "American Crime" (ABC)
Through John Ridley, King was finally given the parts the immensely talented actor has always deserved but never had the opportunity to play. As the strict mother of a basketball star accused of raping his classmate, the two-time Emmy-winning King played a prominent and proud woman who will go to great lengths to protect her son. (She also delivered top-notch drama in HBO's "The Leftovers"!)
Audra McDonald, "Lady Day at Emerson's Bar & Grill" (HBO)
There's a reason McDonald won her record sixth Tony Award for playing Billie Holiday. McDonald, usually so poised and clear-voiced, digs deep to play a woman whose pain and suffering is inherent in every part of her being. And McDonald embodies it all.
Sarah Paulson, "The People v. O.J. Simpson: American Crime Story" (FX)
Emmy winner Paulson did the impossible: She redeemed Marcia Clark, a woman who had her story seemingly written in indelible ink. The actor gave Clark strength and vulnerability, making her less the idiot the media made her out to be and more a victim of that same media.
Jean Smart, "Fargo" (FX)
Lady Macbeth has nothing on Floyd Gerhardt. After the attempt on her husband's life, Floyd dominates the Gerhardt family business, dealing with a crime syndicate who wants to take over her rightful claim and two warring sons who have their own best interests at heart. Smart plays Floyd with the quiet steeliness of a Midwesterner who's survived too many winters of ice and cold. She's a mother bear with cubs to protect—and discounting her for her gender and age is a deadly mistake.
Lili Taylor, "American Crime" (ABC)
Fiercely protective mothers have a long history in television and movies (and this category), their maternal power almost omnipotent. Taylor's Anne fights to protect her son, who tells her he was raped by his classmates. But there are cracks in Anne's façade, and just as much as she is fighting for her son in the present, she's almost making up for the times she couldn't fight for him in the past.
Kerry Washington, "Confirmation" (HBO)
Every week on "Scandal," Washington floors the audience with a big, bold performance. But in playing Anita Hill, Washington was allowed to go quiet and subtle. It takes an actor of her caliber to be equally effective at both.
Inspired by this post? Check out our television audition listings!