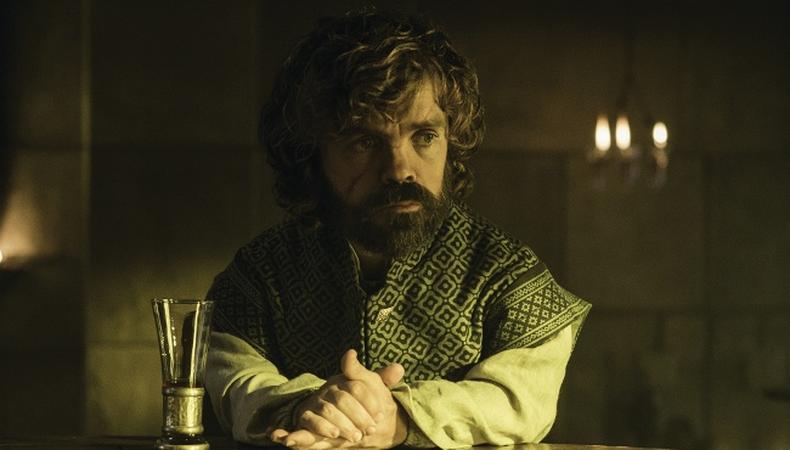 Actors will be voting for actors come January when the 2017 Screen Actors Guild Awards gear up to honor the year's best onscreen performances. In a particularly strong year for television, when network, streaming, and cable programming have all considerably upped their game, pinpointing that the best small-screen acting can be difficult. But Backstage has got you covered: We've gathered the top TV acting contenders for the SAG Awards. Don't be surprised if you hear these names called on Dec. 14.
Outstanding Performance by a Male Actor in a Drama Series
Kyle Chandler, "Bloodline" (Netflix)
Chandler puts in serious work to undo his first-season image of the "good son" trapped by the sins of his family members. In Season 2, John Rayburn has entered crisis mode over the massive secret of what he's done to his brother (Ben Mendelsohn). The choices he makes out of panic and paranoia seem to be trying to disprove Season 1's opening line: "We're not bad people, we just did a bad thing."
Peter Dinklage, "Game of Thrones" (HBO)
In the first season of HBO's "Game of Thrones" that outstripped its source material, we needed a reliably constant character—and performance—to ground us. Dinklage continues to make Tyrion Lannister a riveting and complex figure onscreen, suavely navigating fragile political truces without sacrificing humor. The actor also has that rare ability to elevate his co-stars' performances; it seems everyone has chemistry with him.
Kit Harington, "Game of Thrones" (HBO)
Jon Snow went through hell this season—almost literally. Everyone's favorite reluctant hero was forced to step up to the plate like never before, especially in the show's brutal "Battle of the Bastards." Leading those astonishing tracking shots was Harington, who demonstrates remarkable control of his body; his grimaces of fear or fury and the speed with which he moves are a study in magnetic physicality.
Rami Malek, "Mr. Robot" (USA)
The small screen is crowded with misunderstood genius-addict-antiheroes, but Malek's spin on the TV archetype continued in the sophomore season of "Mr. Robot." As hacker mastermind Elliot, the Emmy winner carries USA's hit on his hoodie-clad shoulders, all paranoia and inimitable intensity. The cynical drawl of Malek's narration, which transforms even the most banal statements into unmissable pearls of wisdom, gives the drama its frantic pulse.
Bob Odenkirk, "Better Call Saul" (AMC)
Season 2 of the "Breaking Bad" spinoff delves deeper into the moral conundrums that come with a hunger for success and a reluctance to cut people down to seize it. As we continue to see streaks of the "Bad" habits that built Jimmy aka Saul's shyster reputation—and with knowledge of the final meth-charged outcome in the back of our minds—Odenkirk gives an increasingly nuanced performance, adding a new layer to the dodgy lawyer's present tense.
Matthew Rhys, "The Americans" (FX)
Rhys went beyond his usual great performance as Soviet spy Philip in the terrific fourth season of "The Americans." Plumbing the depths of infidelity and trust while facing the repercussions of staying in his line of work has given Rhys a wider emotional range to tackle—all of which the actor explores unflinchingly.
Kevin Spacey, "House of Cards" (Netflix)
What's most terrifying about Spacey's SAG Award–winning performance is how prescient it turned out to be this election year. A charming bully who uses every tool at his disposal to accomplish his own goals and is in politics seemingly only for the sake of power? Is life imitating art?
Milo Ventimiglia, "This Is Us" (NBC)
NBC's new family drama has taken fall TV by storm—and with good reason. "This Is Us" maintains sentiment without sappiness, and from the get-go the show doesn't flinch away from true heartbreak. Ventimiglia, as loving husband and father of three Jack Pearson, is one of the standouts in a cast of fearless talents. The magnetic actor is poised to tackle alcoholism and depression in a way that feels refreshing for network TV.
Outstanding Performance by a Female Actor in a Drama Series
Viola Davis in "How to Get Away With Murder"
Claire Danes, "Homeland" (Showtime)
There's a reason Danes' cry face has become an internet meme: She's damn good at crying. Her Carrie Mathison also excels at whipping up counterterrorism strategies, boozing, pill-popping, and shrieking at her incompetent colleagues. Even playing a dangerously erratic character, Danes and her quivering chin have managed to keep the five-season-long roller coaster on track.
Viola Davis, "How to Get Away With Murder" (ABC)
Davis sinks her teeth into the role of treacherous defense attorney Annalise Keating and chews forcibly. Carrying a show full of murderous twists so cheesy you'll swear off lactose, Davis is a diva for the ages, as brash and ballsy an antihero as any of her white male counterparts on television. She already has two SAG Awards to prove it. Could she win another? (Yes, she could.)
Julianna Margulies, "The Good Wife" (CBS)
The SAG Awards' most decorated female actor earned her stripes again this year in the wrenching final season of Michelle and Robert King's legal drama. Although she brilliantly played Alicia Florrick's detachment during her husband's presidential campaign and the plate-smashing rage preceding it, Season 7's award-worthy moment was undoubtedly her monologue about losing her friend, boss, and lover, Will. It's been a wild ride, and we're sorry to see Margulies and her fabulous frostiness go.
Tatiana Maslany, "Orphan Black" (BBC America)
Is there any performance on television right now more jaw-dropping than Maslany's? As to which of the Emmy winner's multiple characters we prefer, choose: Whether it's tough Sarah, neurotic Alison, nerdy Cosima, deranged Helena, mysterious M.K., or the blond, bubbly but oddly determined Krystal, Maslany delivers week after week, role after role.
Winona Ryder, "Stranger Things" (Netflix)
If the last few years of her supporting roles in "Black Swan," "Show Me a Hero," and others were planting the seeds for Ryder's mainstream comeback, consider her bloomed. Her performance as Joyce Byers, the determinedly frantic mother in search of her missing son in Netflix's '80s-throwback sci-fi phenomenon, is more than just a meta wink and nudge to the actor's "Heathers" wonder years. It's one of the year's most spellbinding dramatic feats.
Maggie Smith, "Downton Abbey" (PBS)
Oh, how we'll miss the Dowager Countess of Grantham. From "What's a weekend?" to "A peer in favor of reform is like a turkey in favor of Christmas," Smith's imperious Violet Crawley spouted instant-classic lines that wouldn't sound right coming from any other actor alive. We'll never get tired of celebrating this tremendously gifted, award-winning dame.
Robin Wright, "House of Cards" (Netflix)
We knew that Claire Underwood was the driving force behind Francis, even if he didn't. Boy, did he learn his lesson when Wright's Claire beat him at his own game and made him suffer. The net result? Claire ended up on Frank's ticket as vice president, and we found more reasons to worship at Wright's feet.
Constance Zimmer, "UnREAL" (Lifetime)
You should hate Quinn—and played by anyone other than Zimmer, you probably would. She's the type to clarify that the significance of putting a black suitor on a notoriously whitewashed dating show like "Everlasting" will never outpace the need for "wet panties." Quinn turns innocent girls looking for love into puppets, manipulating them for higher TV ratings—and Zimmer effortlessly turns audiences into loyal fans.
Inspired by this post? Check out our television audition listings!