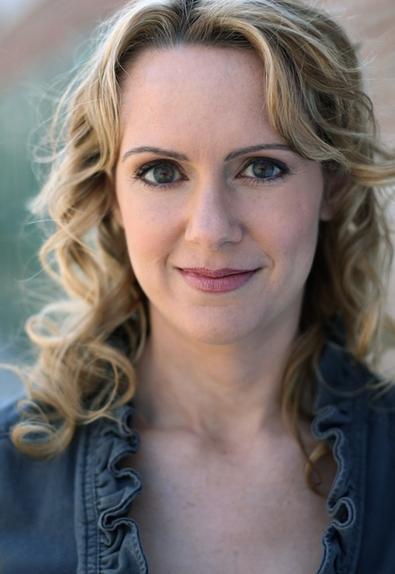 Being an actor is amazing. You get to "play" for a living, embrace your creativity, and sometimes, if you're lucky, earn a very good living at it. But there are also so incredible setbacks and sacrifices that an actor makes as they pursue the Silver Screen, the Small Screen, or the Great White Way.
So what exactly are you giving up?
10. Social Life. There is a reason that, "I can't, I have rehearsal" is emblazoned on t-shirts at thespian festivals and significant others are known as "theater widows." You'll create intimate relationships with new castmates at lightning speed, only to have those relationships crumble when the project ends.
9. Leaving Town. Every time I go on vacation, someone contacts me asking me to audition or offers a role outright. The size of the opportunity seems in direct proportion to how far away I am from home. It's gotten to the point that I'm afraid to leave town for even a day, let alone a weekend or even a week.
8. Security. Ah… to know where your next paycheck is coming from. That would be great, wouldn't it?
7. Life and Limb (due to Paper Cuts). C'mon, admit it. How many times have you given yourself a paper cut while stuffing your headshot, resume, and cover letter into that pesky 9x12 envelope. See? You're cringing. Enough said.
6. The Time/Space Continuum. Thank goodness for Facebook and Twitter. Seriously, without these things, I would never know what day it is. I'm a solo-entrepreneur and an actor, which means I work from home and make my own schedule. This also means I have to have a calendar nearby to function. There is no one around to tell me how much they hate Mondays, or a day job to let me know when a weekend is approaching. What's worse, there's no one to remind me to "Fall Backward" or "Spring Forward." I run the risk of being an hour late or early as least twice a year.
5. Stability. A few years ago, I was shooting the title role in an indie feature, and my leading man was forced to leave the film to take a theater job out of town. Why? He thought he had plenty of daytime hours to shoot the film while he was appearing in the brand new Broadway musical, "High Fidelity." You remember that one, right? The one that closed after 10 days of performances. All of the sudden, the sure thing of Broadway was a figment of his imagination, and he was on the hunt for another job. It was heartbreaking.
4. Birthdays. Monday is my birthday, and in the first part of the day I'm doing a reading of a musical, in the early evening I have a meeting for my theater company, and then I'm teaching a master class in social media to my company members. There's no time to celebrate my birthday that day, nor the days before or after because every other day of the week we're in rehearsal for our upcoming show that opens at the end of the month. So, add not celebrating your special day as a huge sacrifice on this list.
3. Health. Not only is it difficult to afford health insurance (or earn enough to qualify for union insurance) but our schedules are so erratic that we often eat food that's bad for us, drink way too much, and exercise way too little. Well, at least our ECC Dance Calls give us a little exercise, right?
2. Tattoos, Odd Hair Colors, Piercings. You'd think that as an actor you'd have the luxury of being able to express yourself in any way you please. Not so much. Our level of expression is limited by the "type" we portray. The last time I checked, Laurey in "Oklahoma" did not have a punk red stripe in her hair. Drats.
And… the number one sacrifice that actors make?
1. Sleep. Film & TV actors are regularly on set for 12-14 hours. Theater actors get up early for auditions and stay up late for performances. We squeeze in day jobs and time to memorize lines, to go to the post office and pay our taxes. Add to that the juggling of items 2-10 on this list, and you can just kiss that 8 hours of beauty rest goodbye.
So, with all of that bad news, why do we do it? Are we crazy? Yes, a little, because we love it, despite all of that. We actors are living historians, yearning to share ourselves with the world in the stories we tell. We need to do it. We burn to do it. And that's pretty wonderful.
Big shout out to Twitter follower, @TomRomero2, who gave me the idea for this article.
Want more acting tips? Watch below:
Inspired by this post? Check out our audition listings!
Erin Cronican is a professional actor (SAG-AFTRA/AEA) with over 20 years of experience performing in film, TV, plays and musical. (NYC, LA, regionally.) She is the founder & coach with The Actors' Enterprise, one-on-one coaching service that provides affordable career coaching to actors who want to feel more fulfilled and in control of their careers. She helps actors set goals, design their materials, organize their business, and create a plan of action with easy tools that can take them to the next level -- with an emphasis on feeling empowered and working smarter, not harder. First consultation is free. Follow her on Twitter @ErinCronican and like her on Facebook.