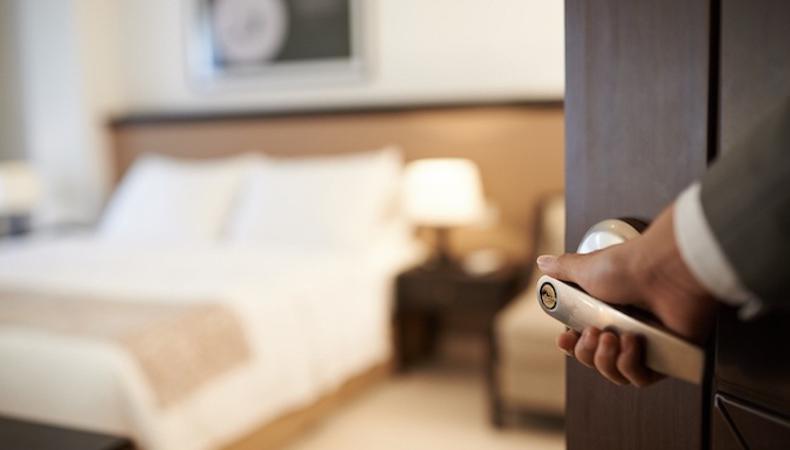 SAG-AFTRA, the nation's union for screen actors, is drilling into its Four Pillars of Change initiative and pushing for a new standard in the industry: no auditions in hotel rooms or private residences.
As obviously inappropriate as the practice might seem, the Harvey Weinstein scandal shed light on the fact that, in Hollywood, it's actually quite common.
"We are committed to addressing the scenario that has allowed predators to exploit performers behind closed doors under the guise of a professional meeting," said SAG-AFTRA President Gabrielle Carteris in a statement.
SAG-AFTRA's push to end the alarming hiring practice is all part of the union's reactions to the #MeToo and Time's Up movements. In February, the union released an updated code of conduct squarely addressing issues of sexual abuse, harassment, and intimidation in Hollywood.
"To truly change the culture we must be courageous and willing. At its most basic, this code will ultimately help better define what harassment is, and what members' rights are in real world situations," said Carteris at the time of the code's rerelease.
The union is urging its 160,000 members nationwide to not accept meetings in suspicious locations. Further, the concept of a "support peer" is being encouraged, which states that if an actor is concerned about an audition opportunity or gig, but is still mandated to attend for certain reasons, they should bring another individual to act as an ally or witness in the event of harassment.
SAG-AFTRA has been reacting strongly to the Weinstein revelations since the New York Times broke the story in the fall of 2017. In a statement released in October, around the time of the union's national convention, the organization said, "The behavior alleged on the part of Harvey Weinstein is abhorrent and unacceptable. Unfortunately, it is more prevalent than our industry acknowledges.... We operate the SAG-AFTRA Safety Hotline specifically for members to report safety violations including harassment and inappropriate or aggressive behavior."
In an interview conducted with Backstage in December, Carteris indicated that the union would be putting some significant changes into place in reaction to the unfolding revelations about sexual abuse in Hollywood: "A lot of these incidents happen off the set, [so] they're not necessarily within our contract purview, but those are our members! So how do we take action and how do we help our members feel empowered? Part of the answer for us has been education and information. We are talking with our members and making sure they understand all of the resources available to them."
The union has made it clear that it is not only expecting producers, directors, and bosses to change in Hollywood—it is also mandating its members to live up to the Four Pillars and ratified code of conduct.
"All professionals, including SAG-AFTRA members, are expected to refrain from engaging in harassing conduct and support efforts to eliminate this scourge from the workplace," said the union's recent statement on the subject.

Get all of your acting questions answered by peers and experts on the Backstage Community forums!