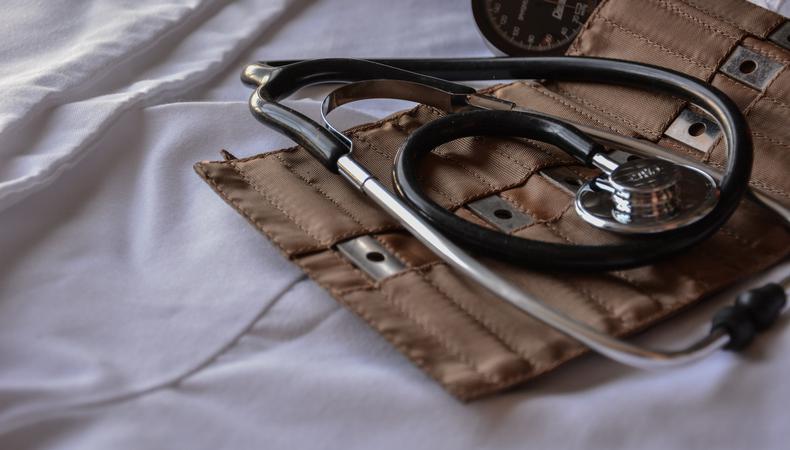 The SAG-AFTRA Health Plan announced on Aug. 12 that it would be making major changes to its health plan that currently covers 33,000 members, plus 32,000 of their family members. The changes, which include an increase on the earnings minimum in order to qualify for health coverage, is projected to remove 3,500 participants and 3,200 family members off the health plan. A change.org petition calling for the amendments to be overturned is currently at more than 14,000 signatures.
The changes to the SAG-AFTRA Health Plan include raising the income threshold of those eligible for healthcare coverage from $18,040 in earnings per year to $25,950. Premiums will also increase with $375 per quarter for one participant, $531 per quarter for one participant and a dependent, and $747 per quarter for one participant and two or more dependents. And if a participant's spouse has health insurance offered by their employer, they will not be eligible for coverage under the SAG-AFTRA Health Plan.
In addition, retirees will no longer be covered unless they meet the $25,950 income threshold; residuals do not count towards the income threshold. Those who do not qualify for the health plan can be covered via COBRA, though the income threshold for that is $20,000.
According to a memo sent to participants, the changes to the health plan intended to cover the plan's growing deficit—the result of increasing cost of healthcare and growing demand for services. "Without restructuring the Health Plan, we are projecting a deficit of $141 million this year and $83 million in 2021 and, by 2024, the Health Plan is projected to run out of reserves," the memo said. "We must prevent this from happening."
Last year, the plan paid out nearly $468 million in health care costs. Employers cover 80% of the plan while participants cover 15%.
The changes were met with objection from participants who started the change.org petition and who called the new plan "unconscionable." The petition, which was at 13,600 signatures at presstime also said: "These are just a few of the horrendous changes being made with barely FIVE MONTHS notice in the middle of a global pandemic when there is no work to be had. This is putting SAG/AFTRA members and their families lives in danger. We must put pressure on the health plan union and producer trustees to overturn these changes immediately."
This news comes after SAG-AFTRA members had negotiated and signed a new film and TV contract last fall. According to Deadline, two members who were on the negotiating committee said they were kept in the dark about the health plan's money woes.
"I'm pissed," said Jane Austin during a virtual town hall. "Last fall, something was mentioned that the Plan was in trouble. And then we went ahead and we did this negotiation, and moves that were made, in my opinion, should have been so different if the negotiating committee had this information." Austin is a member of SAG-AFTRA's national board.
SAG-AFTRA's 160,000 members have been out of work since March when the COVID-19 pandemic shut down film and TV production nationwide. Some productions have started up again, such as in New York City, but a majority of members are still experiencing a reduction in earnings.
Looking for remote work? Backstage has got you covered! Click here for auditions you can do from home!