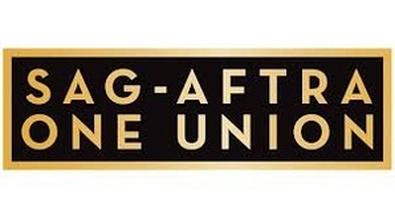 SAG-AFTRA said it got what it asked for after a court ruling Monday significantly reduced the scope of a lawsuit filed by a group led by Ed Asner.
In July the union petitioned the court to reduce the scope of Asner's suit, asserting in part that his group's claims are a recycling of allegations made in a separate case by "Leave it to Beaver" star Ken Osmond. That suit was settled in 2010.
In a hearing in Los Angeles on Monday, a federal judge granted SAG-AFTRA's motion to dismiss the vast majority of the plaintiff's complaint.
"We applaud the judge's action today," Bob Bush, SAG-AFTRA's counsel, stated. "We basically got everything we asked for and the vast bulk of the plaintiff's frivolous complaint has been dismissed, as it should have been."
Duncan Crabtree-Ireland, SAG-AFTRA's general counsel, added: "We're very pleased the court granted our motion dismissing a vast swath of the complaint. Regrettably, it appears that the plaintiffs may choose to litigate the remnants of their complaint resulting in continued unnecessary expenditure of member dues money to defend against this frivolous action."
Helena S. Wise, the attorney for Asner's group, which calls itself the United Screen Actors Committee, dismissed the union's self congratulations.
"We haven't lost everything," Wise told Backstage. "Everything is still intact. Foreign royalties is still an issue for three [of the 16] individuals. Residuals is in for everyone."
Wise said the plaintiffs will mull over the court transcript, then proceed with discovery and start deposing witnesses. Their list of potential witnesses includes some high-profile performers such George Clooney and Helen Mirren -- because the actors are on the unclaimed residuals list -- in addition to SAG-AFTRA executives.
"We have a very long list," she said. "It's full steam ahead."
Still, Bush said he would be puzzled if the lawsuit continued after Monday's ruling. "I don't understand why the plaintiffs would continue with this litigation since we have been more than willing to provide full transparency regarding information requests," he said.
Meanwhile, the union said it "remains focused on collection and distribution of foreign royalties and distribution of unclaimed residuals, programs of which we are justifiably proud." It noted the foreign royalties program has distributed more than $17.5 million to performers since inception.
The United Screen Actors Committee alleges the union has improperly withheld funds and stymied requests for details about the some $130 million -- a figure that's varied in different court filings -- held in trust by the union. The group wants an independent organization established to collect and distribute foreign royalties.