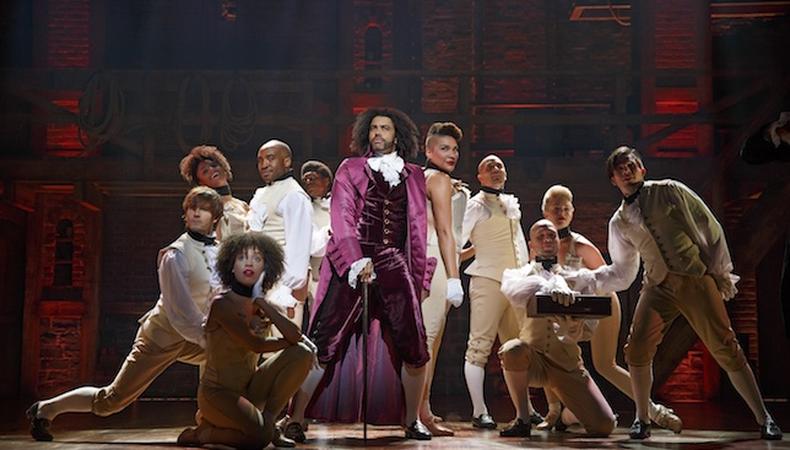 This month has seen major strides for actors standing up for proper pay: one for actors everywhere with the proposed amendments to SAG-AFTRA commercials contracts, and one for actors that people everywhere are watching—the original Broadway cast of "Hamilton."
With contractual amendments arising every three years, SAG-AFTRA's commercials contract covers about $1 billion in unionized performers' annual earnings.
"We first sit down with our members and say, 'What would you like to see change in this contract?' " SAG-AFTRA National Director of Commercial Contracts Lori Hunt told Backstage. "We meet with all the interested parties on our side and we get all their feedback, we create proposals, and then we bring them to the industry."
Postcard ballots were mailed to 160,000 eligible union members April 18 to finalize ratification of the proposed changes that first began Feb. 17 in negotiations with the ANA-4A's Joint Policy Committee on Broadcast Talent Union Relations. Terms were agreed upon April 3 and were unanimously approved April 10 at the SAG-AFTRA National Board meeting.
"As in any negotiation, there are wins for both sides," Hunt said. "We have a lot of rate increases on our side."
The new tentative contract lasts through March 31, 2019, and provides over $200 million in cumulative rate increases for all SAG-AFTRA talent. It cites a 7 percent raise in minimum wage rates, an additional 6 percent increase in national cable use fees, an additional 2 percent increase in use fees for Class A network broadcast commercials, and a 1.2 percent increase in producers' contributions to actors' health and retirement.
The contract also calls for an additional 6.25–16.7 percent increase for internet and new media ads in an effort to expand the definition of a commercial and speak "to the livelihood of members today—and in the future," SAG-AFTRA President Gabrielle Carteris said in a statement.
"The language that has been in the contract for years was originally established in the '50s…for commercials advertising messages that could be viewed on television," Hunt said. "That language just doesn't suit our industry anymore. Digital is the future…. That is why we have worked long and hard not just in this negotiation, but in the past few years, to talk to the industry about this and get changes to this particular section of the contract."
Success in fair pay was also seen for actors in the Equity theater world. The New York Times reported in mid-April that "Hamilton" producers would share profits with the original cast for helping create the show and mold its now-iconic characters. Additional details on the modified "Hamilton" contracts are still under wraps.
The hope at Equity is that such progress will incite other productions to follow suit. Previously, such shows as "The Book of Mormon," "Rent," and "Avenue Q" (the latter two of which were from "Hamilton" producer Jeffrey Seller), and in 2008 the original 1975 cast of "A Chorus Line," also prompted profit-sharing negotiations for workshop and OBC talent.
Inspired by this post? Check out our audition listings!