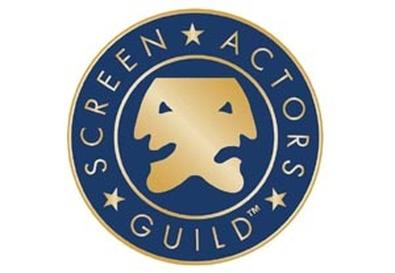 Members of the Screen Actors Guild and the American Federation of Television and Radio Artists have voted to approve a new agreement covering scripted prime-time television and theatrical film, the unions announced Friday. SAG's TV-theatrical contract and AFTRA's scripted prime-time television contract were negotiated jointly with producers late last year.
The combined memberships of SAG and AFTRA voted 93.52 percent to 6.48 percent to ratify the deal, according to the unions. Of the 137,437 ballots that were mailed to members, 25.09 percent were returned.
"Our priority going into these negotiations was clear, and working with our partners at AFTRA, we delivered a contract that will increase pay and make sure our pension and health plans stay strong," SAG president Ken Howard said in a statement. "I'm gratified that SAG and AFTRA members have expressed their overwhelming support, and I look forward to taking more positive steps together."
The new agreement takes effect July 1. It spans three years, and guarantees 2-percent annual rate hikes over the life of the deal. Union negotiators also secured a significant increase in employer contributions to pension and health funds, but have been criticized by some for concessions made in employer-provided travel accommodations.
The agreement was mostly well received and was never expected to face meaningful opposition from members.
"This ratification is a win for union members and it is a critical victory for our health and retirement plans," AFTRA president Roberta Reardon said in a statement. "I thank the working AFTRA and SAG members who served on the negotiating committee for leading us through to a strong agreement that the memberships of both unions have endorsed and approved."
In its own statement, the Alliance of Motion Picture and Television Producers, which represented employers in talks with the unions, called the approval from SAG and AFTRA members, "a vote of confidence in the agreements and in our mutual commitment to industry stability."
SAG and AFTRA returned to the bargaining table last year following a schism in 2008 that saw AFTRA break from SAG to negotiate its own deal. SAG did not reach an agreement with producers until the following year. The two unions have in recent months begun exploring the possibility of merger.