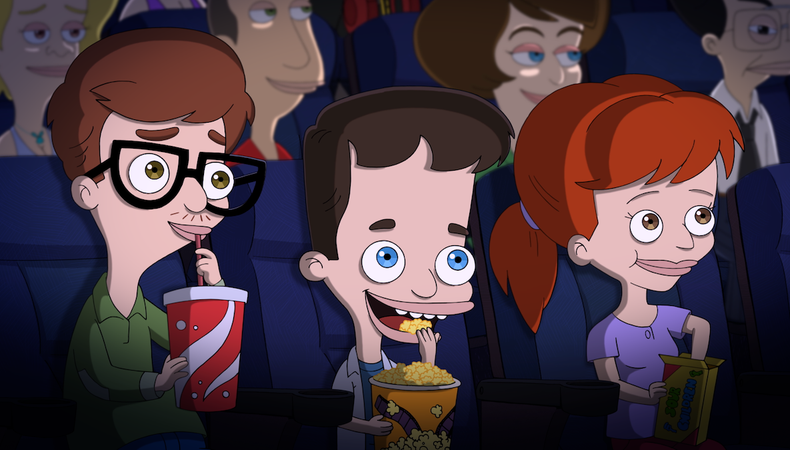 SAG-AFTRA members have voted to grant their board of directors the ability to call a strike against the animated television industry by more than 98 percent, according to a letter to members published Wednesday night.
The union declined to release the number of members who actually voted on the authorization, but the campaign for the vote garnered support from big names in the television world like Dan Castellaneta, Nick Kroll, Nancy Cartwright, and Patton Oswalt.
READ: Comedian Nick Kroll on the Perks of Voiceover + His New Netflix Series 'Big Mouth'
The passage of the strike authorization comes in the wake of the union's announcement that streaming giants like Netflix, Hulu, and Amazon are failing to pay scale wages or residuals. In another letter from June, SAG-AFTRA President Gabrielle Carteris summarized the union's attempts to bargain fairly with animation producers. "The last offer that the producers made, which is now expired, contained a partial, inadequate improvement to [SAG-AFTRA's wage and working condition requirements] at an unacceptable price."
Though a strike hasn't officially been declared yet, the Alliance of Motion Picture and Television Producers issued a statement saying they hope a strike can be avoided. A spokesperson for the AMPTP has said that the Alliance and SAG-AFTRA have been "engaged in meaningful discussions" over contracts, noting these have "yielded progress, but there are still a few open items to resolve."
While the letters from Carteris primarily address grievances with streaming video on demand (SVOD) platforms, the effects of a strike would be felt by broadcast and cable television animation, due to a single pair of contracts, which expired in June 2017, controlling work in all facets of the industry.
Since the expiration, 22 animated series have been produced for subscription-based streaming platforms, and no union members working on these shows currently have access to scale minimums or residuals. While 80 percent of live-action programs produced for SVOD platforms are covered by contracts allowing for scale wages and residuals, SAG-AFTRA estimates that producers' aforementioned "last offer" would cover less than half of animated programs.
READ: The Voiceover Actor's New Fight
It is likely that the specter of a strike will now be used as leverage at the bargaining table, as the vast majority of the performers working on the most popular animated television series today are SAG-AFTRA members.
The union has asked that all performers respect a strike, if one takes place, regardless of union membership status. Nonunion members who cross the picket line could put their ability to become a member in the future at risk, according to the union's FAQ. "More importantly, they would also undermine the sacrifices that all of the union actors are making for their benefit."
A hashtag, #ToonsUnited, has also been created to allow members and allies to show support on social media.
Check out Backstage's voiceover audition listings!