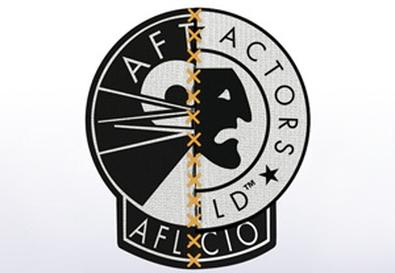 After two failed attempts and 80 years of on-and-off efforts, the members of SAG and AFTRA have voted to merge. The new organization, called SAG-AFTRA, was born Friday afternoon.
The crowd at SAG headquarters in Los Angeles broke into song after the announcement, singing, "We have overcome."
The vote among SAG members 82 percent in favor – a stunningly high number -- and among AFTRA members, it was 86 percent in favor. Sixty percent approval by each union was required. SAG-AFTRA national co-presidents Ken Howard and Roberta Reardon announced the results at 1:35 p.m. PT.
More than 55,000 SAG ballots and 37,500 AFTRA ballots were returned.
Approval by AFTRA members was never in doubt: They had voted "yes" in the 1998-99 and 2003 merger attempts. But SAG members had voted "no" both times. In 2003, SAG's "yes" votes fell about 2 percent short; 640 votes would have swung the result.
Ballots were mailed to 131,000 members of one or both unions Feb. 27 and were due back at the Seattle-area offices of Integrity Voting Systems by Friday morning. The results of the merger vote were live streamed at 1 p.m. PT at
sagaftra.org
, a campaign website that presumably would have become the online home of the new union. More than 6,000 viewers watched the announcement online.
The merger campaign was hard fought and included a lawsuit that sought to block the vote count. A federal judge denied that injunction Wednesday, but the lawsuit lives on, as does a threat of a class-action suit a year or so from now.
The merger process began in late 2010, or mid-2008, if measured from the initial formation of SAG's pro-merger Unite for Strength slate -- or in the 1930s, if measured from the formation of SAG and pre-television AFTRA predecessor AFRA, both of whose creation independent of Actors' Equity even then raised questions as to whether performers ought to be represented by a single union, not two or three.
SAG represents more than 125,000 actors who work in film and digital motion pictures and TV programs, commercials, video games, corporate/educational, Internet and all new-media formats. AFTRA represents more than 70,000 performers, journalists and other artists working in the entertainment and news media.
- The Hollywood Reporter