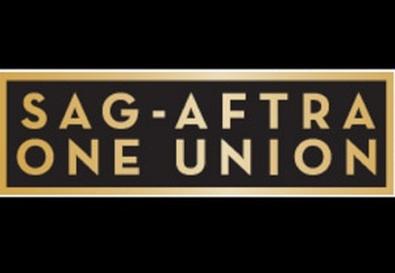 Actors learned who their lead advocates in halls of power will be as SAG-AFTRA named its top leadership May 20.
Meeting for the first time since the two unions merged
earlier this year, SAG-AFTRA's national board of directors announced David White would serve as its executive director. The union had been operating under the leadership of co-presidents Ken Howard and Roberta Reardon with White officially serving as executive director of SAG.
Coming the same week that a lawsuit objecting to the merger was dropped, it's a sign the new organization is now firmly established.
The announcement came after an emotionally charged two-day meeting at the Beverly Hilton Hotel in Los Angeles. White's appointment was made on the recommendation of the union's national officers and executive committee.
"David has clearly shown his management acumen and ability to direct our organization and lead our staff in implementing critical operational initiatives," Howard and Reardon said in a joint statement. "There is no better person to lead SAG-AFTRA."
White, who received a three-year contract, said he was focused on bringing technological innovation to the new organization.
"We've achieved a tremendous success with our recent merger, but there is much more to be done and I look forward to working with the officers, directors, and our talented staff team to continue to improve our operations and further empower and serve the members of SAG-AFTRA," he said.
The union also announced it would operate with a $95 million budget for the upcoming fiscal year. That figure includes $2.7 million from reserves to cover transition costs and allocations for several upcoming contract negotiations.
Meanwhile, SAG-AFTRA members who had belonged to both unions before the merger and paid a full initiation fee to either union would be responsible for all base and work dues obligations beginning with the May 2007 billing, according to a release. But any other financial obligations, other than disciplinary fines owed, would be waived.
Moreover, any members who are on payment plans for delinquent dues will be cleared for work, though not considered to be in good standing. Those with outstanding obligations could elect to pay them through a payment plan, with a maximum duration of one year.
The board left in place the current interim fee waiver schedule.
The board also approved a "wages and working conditions" committee that will begin preparing for the commercials contracts negotiation. It's set to start taking input from locals and staff July 2.
The meeting adjourned May 20 with a tribute to long-time union activist Yale Summers, who passed away earlier this month.