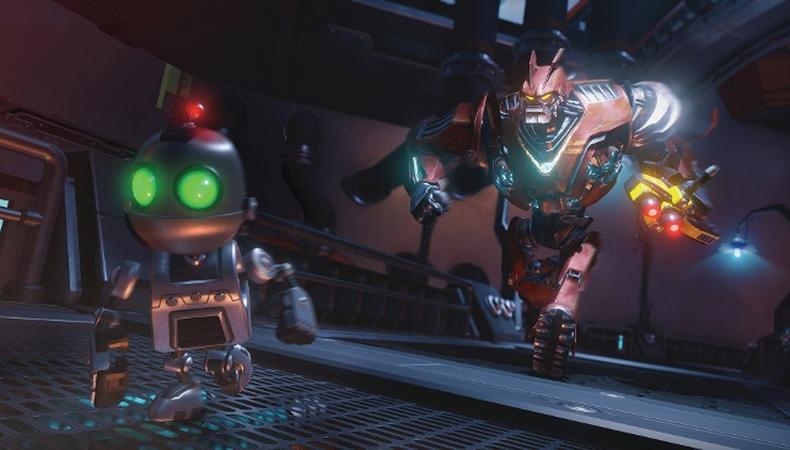 Union video game voiceover actors continued their strike Nov. 17 with a third official picket line, this time outside Insomniac Games with its largest crowd yet.
Approximately 450 SAG-AFTRA voiceover actors gathered outside the "Ratchet & Clank" gaming company's Burbank, California, headquarters in a continuation of the strike, which began Oct. 21 after 19 months of unsuccessful contract negotiations. Previous picket lines were held at Electronic Arts Productions, WB Games, and VoiceWorks Productions. (A full list of the gaming companies being picketed can be found at sagaftra.org.) The strike has since gained support from Actors' Equity Association and other actors unions in England, New Zealand, and Australia.
READ: "Why Video Game Voiceovers Matter"
"We didn't ask for a three-foot high oak stool with spring water in a blue glass bottle to be within arm's reach of the actor at all times," voice actor and chair of SAG-AFTRA's interactive negotiating committee Keythe Farley told Backstage by phone. "We're talking about basic safety concerns [and] basic compensation concerns that are standard practice across the entertainment industry."
Union actors are calling for regulated recording sessions to ensure vocal health, fair compensation for actors working on blockbuster titles, and greater transparency between video game companies and actors.
While it is important for gaming companies to hold central plot points from upcoming titles close to the chest, the union feels actors and agents tapped for main or recurring characters in larger titles should sign a nondisclosure agreement. "When you're going to do 20, 30, 40 sessions on a major video game as a leading character, it's important to know what character you're playing and what the story of that character is," Farley said. This information enhances the actor's performance and influences contract negotiations.
READ: "5 Reasons Voiceover Actors Should Get Into Gaming"
In terms of vocal health, union voiceover actors are calling for vocally strenuous sessions to be limited to two hours in length. Anything beyond that risks vocal strain that could cost an actor future auditions and jobs.
Actors also want residual payments for their voice work on profitable titles. Similar negotiations have long been in place across film and television (and 2016 saw developments in theater with "Hamilton" and "Frozen"), but "that just wasn't something that was built into the contract, and [gaming companies] have been strongly against putting it in," Farley said. The union is calling for a performance bonus priced at 25 percent of a recording session fee (which averages $825 for a four-hour session) up to the first four sessions for every two million units sold, capping at eight million units. "So the maximum that an actor would receive on a blockbuster game if they worked four or more sessions would be four session fees, which is currently about $3,300," explained Farley.
The gaming companies' final offer before the union went on strike was a 9 percent upfront pay increase. "Our final offer [to the gaming companies] was an option of either their upfront model or our backend model, and they could choose," Farley said. "If they didn't want to have to pay residuals, we gave them a path to that. They just steadfastly refused."
At press time, no immediate effects of the third picket line were apparent, but it is clear that SAG-AFTRA and its voice actors will not rest until more favorable negotiations are brought to the table.
Ready for your next voiceover gig? Check out our voiceover audition listings!