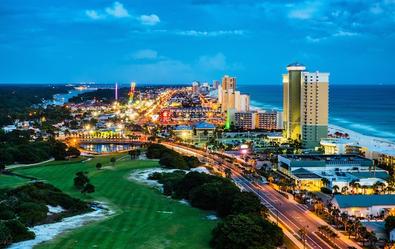 Although Florida is famously home to the production of telenovelas, most of the 4,000 local SAG-AFTRA members earn a living in less dramatic roles.
Student and indie films, commercials, and theater form the backbone of the union actor's wages in Florida, according to SAG-AFTRA officials based in Miami. Two television series call the state home—USA's "Graceland" and HBO's "Ballers"—but locally cast speaking parts are rare, and TV-film background work isn't covered by union contracts in the state.
SAG-AFTRA officials say they're hopeful more work will arrive soon. The union is pushing state lawmakers to increase Florida's film and television tax incentive, which had been slated to run through 2016 but ran out of funds and didn't receive any additional cash in the 2014 legislative session.
"We cannot endorse any parties or political candidates, but any legislation that is going to affect performers, we are there one way or another," Herta Suarez, the Miami Local executive director, tells Backstage. "We are counting on a senator to take on the fight to get them to put more money" into the tax incentive program.
Even without the incentive, Florida has started to attract big-budget new media productions. Sony is producing an untitled Netflix series starring Sam Shepard and Sissy Spacek, which recently shot on Islamorada in the Florida Keys. "We're starting to see more new media productions," says Leslie Krensky, SAG-AFTRA's Miami Local south region director of contracts and operations. Still, commercials remain the members' "bread and butter," in part because background work is covered.
Telemundo and Univision, the two biggest Spanish-language U.S. broadcasters, both have productions in the Miami area but are not signatories to SAG-AFTRA's TV contracts.
Inspired by this post? Check out our audition listings!