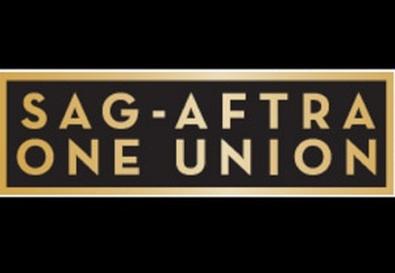 The AFL-CIO today issued a new national charter to SAG-AFTRA, the new union formed by the merger this year of Screen Actors Guild and the American Federation of Television and Radio Artists. Both predecessor unions had been AFL-CIO members.
SAG-AFTRA co-presidents Ken Howard and Roberta Reardon, who had previously served as vice presidents on the AFL-CIO's executive council as representatives of SAG and AFTRA, respectively, will continue to serve on the council as representatives of the new union.
"With workers' rights under attack nationwide, this charter represents a bright spot in the union movement and we are proud to add our new, unified voice in support of all workers in this country," said Reardon said in a statement. Howard added, "This charter represents the start of a new chapter for our organization, facing new challenges in a changing entertainment and media landscape, but also presenting limitless opportunities."
The AFL-CIO, one of the oldest and most powerful labor organizations in the world, represents is an umbrella organization comprised of 56 unions representing more than 12 million workers. SAG-AFTRA was formed in March following a vote by members of SAG and AFTRA.