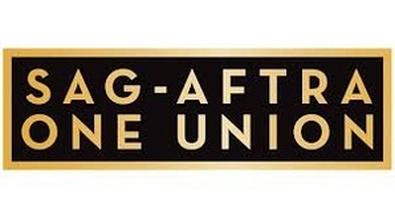 SAG-AFTRA's support of Viacom's billion dollar lawsuit against YouTube and its parent company Google reinforces how important royalties are to the union's membership.
Officially, the union considers the case an intellectual property issue concerning copyright infringement, not an effort to claw back royalties lost to online piracy.
"As a union representing content creators, we stand with those seeking to protect and enforce intellectual property rights that make it possible to earn a living as a media artist," Duncan Crabtree-Ireland, SAG-AFTRA's chief administrative officer and general counsel, said in a statement. "The impact of digital theft on working performers is significant, and sharing that reality with courts attempting to balance rights is essential to their understanding the impact of their decisions."
But inside the amicus brief, which was filed together with the International Alliance of Theatrical Stage Employees, the Studio Transportation Drivers, Local 399, the Directors Guild of America, and the American Federation of Musicians of the United States and Canada, the union notes its membership relies heavily on residual checks.
In 2011, a year before the merger, SAG members who worked under the feature film and television contract derived 43 percent of their compensation from residuals, according to the complaint, which was filed with the U.S. District Court of Appeals in New York this week.
For AFTRA recording artists, 90 percent of income derived from sound recordings was directly linked to royalties from physical CD sales and lawful paid digital downloads.
Royalties also play a central role in funding the union's pension and health liabilities, according to the complaint.
"The distribution of infringing audiovisual works and sound recordings by entities such as YouTube reduces the revenues generated by these works," the complaint states.
Google has twice prevailed in court during Viacom's three-year legal challenge. This is the company's latest legal regrouping. Meanwhile, YouTube said the unions' new amicus brief "recycles" material from its 2010 filing in support of Viacom's suit.
A spokesperson for the company told Deadline: "They don't seem to have followed developments in the case or recognized the changes to YouTube's place in the entertainment ecosystem. The Court has twice rejected Viacom's unfounded copyright infringement claims. And even Viacom has conceded it doesn't object to how YouTube has operated for the last five years."
The statement went on to note that YouTube has signed licensing agreements "with every major movie studio and record label."
Union officials believe it will be some time before the appeal is heard.