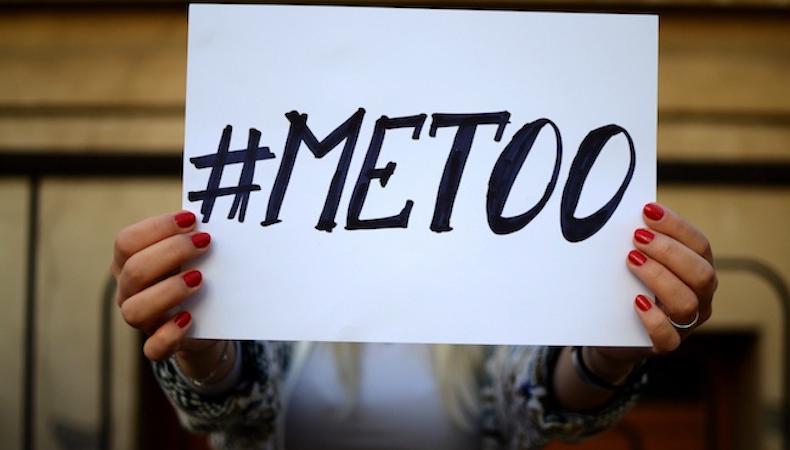 With Hollywood still reeling from the onslaught of sexual harassment revelations, the nation's union of screen actors, SAG-AFTRA, has released a code of conduct for sexual harassment, revealing a "Four Pillars of Change" initiative.
"To truly change the culture we must be courageous and willing. At its most basic, this code will ultimately help better define what harassment is, and what members' rights are in real world situations," said SAG-AFTRA President Gabrielle Carteris. "We are going further, however, with the launch of our Four Pillars of Change initiative to achieve safe workplaces and advance equity."
Addressed to SAG-AFTRA's 160,000 members, the five-page code of conduct outlined definitions, expectations, and implications related to sexual harassment in the industry. The union encouraged members to be passive no longer, stand up, take action, and report abuse.
The Four Pillars of Change acknowledged that it's not always producers or directors who perpetuate unsafe or abusive workplace behaviors—sometimes it can be actors themselves. "We expect our members to live up to these standards, including in their dealings with other members and employees," the statement read.
The document also acknowledged the uniqueness of the workplace for an actor, which can make members especially prone to such abuses. "Our membership includes professionals who are often placed in vulnerable, physically intimate situations. Accordingly, we have a particular responsibility to approach this issue in a comprehensive way."
In the call to action, the union committed to addressing the topic through programming and education for its members. "We are building a multi-faceted program to do our part to help facilitate and accelerate the industry's culture shift towards sustainable improvements in workplace safety and equitable treatment," read the document.
Since the New York Times' uncovering of the Harvey Weinstein scandal and the high-profile cases that followed, SAG-AFTRA has been aggressive in condemning workplace abuse. At a SAG-AFTRA convention in October, the union didn't mince words: "We commend the courage and candor of every woman who has spoken out about the disgraceful, aggressive, and inappropriate behavior they experienced with prominent industry employers," a statement read. "The behavior alleged on the part of Harvey Weinstein is abhorrent and unacceptable. Unfortunately, it is more prevalent than our industry acknowledges.... We operate the SAG-AFTRA Safety Hotline specifically for members to report safety violations including harassment and inappropriate or aggressive behavior."
With the release and dissemination of this document, the union hopes to begin equipping its members with the tools to be proactive against workplace harassment and abuse. In a Sunday press release, Carteris stated, "This initiative gives members a clear understanding of their workplace rights and provides reliable guidance for members to navigate the unique environments of the entertainment, music and media industries."
Get all of your acting questions answered by peers and experts on the Backstage Community forums!