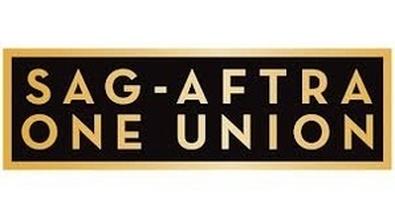 SAG-AFTRA and the SAG Foundation will notch a couple firsts this year at South by Southwest, which kicks off Friday in Austin, Texas.
The post-merger union is making its debut joint appearance at the multimedia conference and festival, which also marks the foundation's inaugural trip. SAG and AFTRA previously made independent appearances for more than a decade.
"We are excited to partner at SXSW 2013," Randy Himes, who heads SAG-AFTRA's Sound Recordings division from Nashville, said in a statement.
Mark Friedlander, the union's New Media director, said the festival "has really become the central hub for the synergy of creative talent, technology, and culture."
Film is also a big part of the festival, now taking up eight days of its schedule. Darrien Michele Gipson, SAGindie national director, stated that SXSW is "now vital to our mission to connect with some of the most exciting and forward-thinking filmmakers and content creators working today."
Members attending the festival can mix some workshops into their plans.
"While we're in Austin, we'll also be offering our signature LifeRaft and Casting Access Project (CAP) programs to the regional SAG-AFTRA membership," said Rochelle Rose, the SAG Foundation's national director of actors programs.
A schedule of union events is below:
SAG-AFTRA and SAGindie Trade Show Booth
WHEN: March 10–13, 11 a.m.–6 p.m.
WHERE: Austin Convention Center, Trade Show Exhibition Booth 305, 500 E. Cesar Chavez St.
SAG-AFTRA New Media/SXM "Armed Response" Reception
WHEN: March 9, 5–6:30 p.m.
WHERE: W Hotel, Austin, 200 Lavaca St.
SAG Foundation's Day of LifeRaft & Casting Access Projects for SAG-AFTRA members only
WHEN: Sunday, March 10, times below
WHERE: Austin Actors Conservatory, Studio E, 7612-F West Hwy 71, Austin
• LifeRaft with Bonnie Gillespie: 9:30 a.m.–11:30 a.m.
• Casting Access Project with Bonnie Gillespie: 11:45 a.m.–1:45 p.m.
• Casting Access Project with Matthew Lessall: 2–4 p.m.
SXSW Event with SAG Foundation: Meet the Insiders: Casting for Film
WHEN: Monday, March 11, 2 p.m.–3 p.m.
WHERE: Austin Convention Center, 4th Floor, Room 17B
• Moderator: Rochelle Rose, Screen Actors Guild Foundation
• Speaker #1 2–2:30 p.m., Beth Sepko, Beth Sepko Casting / 3rd Coast Extras
• Speaker # 2 2:30–3 p.m., Alexa Fogel, Beech Hill Films
SAGindie/WGA West/ DGA "SXSW Film Happy Hour hosted by The Guilds"
WHEN: March 11, 5­–7 p.m.
WHERE: Intercontinental Hotel Austin, Stephen F. Bar, 701 N. Congress Avenue. A SXSW Film, Gold, or Platinum badge is required for entry.
SXSW Workshop with the SAG Foundation - Actors: Create Your Brand & Corner Your Market!
WHEN: Tuesday, March 12, 3:30 p.m.–4:30 p.m.
WHERE: Austin Convention Center, 4th Floor, Room 13AB, capacity 152
• Moderator: Rochelle Rose, Screen Actors Guild Foundation
• Speaker: Beth Sepko, Beth Sepko Casting / 3rd Coast Extras
• Speaker: Bonnie Gillespie, Cricket Feet Casting