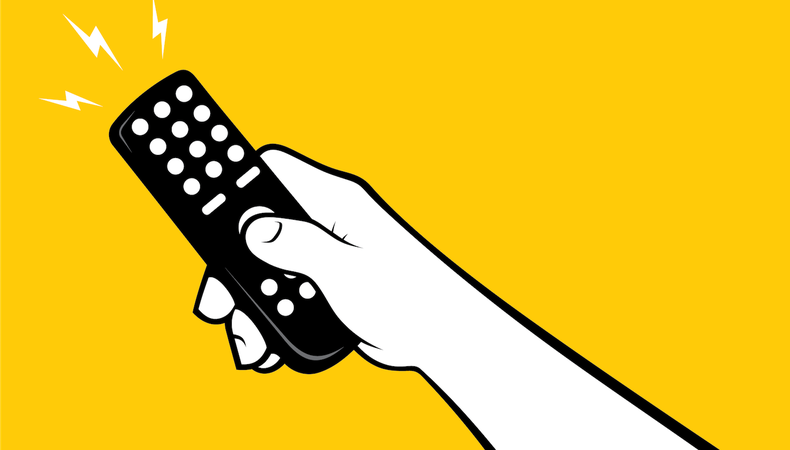 Members of the nation's union for film and television actors, SAG-AFTRA, have a chance to approve a newly negotiated agreement between the entertainment union and network television producers from ABC, CBS, NBC, and Fox. In July, the union's National Board approved the new contract for network productions overwhelmingly, according to SAG-AFTRA's website, but the new terms cannot be installed until the membership has a say.
According to SAG-AFTRA, the new contract will reportedly generate over $200 million annually before it sunsets in three years. Other perks of the new contract include an 8.7 percent increase in overall wages for TV gigs; a 4.6 percent wage increase for background actors in variety-style productions; greater pay-ins (and payouts) from the union's retirement fund; and an 11.5 percent increase in pay for stand-ins and dance-ins. The wide-spanning deal not only covers the four major networks' mainstream programming but also their online platforms.
"This deal delivers overall gains in important areas, including meaningful increases in wages and residuals rates that will put real money in members' pockets," said SAG-AFTRA President Gabrielle Carteris in a June statement upon the code's approval.
In a fresh age of ethics reform and accountability in Hollywood, the new code also makes it harder for projects to dance around state child labor laws with young talent in states outside of New York and California, and aims to end the disturbing practice of hotel room auditions, a pre-Weinstein norm.
Union members in good standing were mailed postcards in late July. The postcards, however, are not the ballot itself—they merely contain the instructions for members to log into an online network where voters can click their choice or request an old-fashioned paper ballot. Members have an Aug. 16 deadline to vote.
Member-driven organizations, ironically, rarely demonstrate membership engagement for internal elections. In SAG-AFTRA's contentious (and highly publicized) 2017 presidential election, only 20 percent of the members decided to cast a vote—144,000 total. Per Actors' Equity, the union for stage actors and stage managers, only 18 percent of its membership voted in its late-spring election for union leadership; the ballot was the biggest in the organization's history.
To inform members about the nature of the new proposed television code—and to increase awareness about the vote—SAG-AFTRA will hold online information sessions for members in Atlanta; Houston; Austin, Texas; New Orleans; Nashville, Tennessee; Portland, Oregon; San Diego; the Twin Cities; Washington, D.C.; and state regions like Arizona, New Mexico, Michigan, Missouri, and Hawaii on various dates in early August.
Members in NYC and Los Angeles can attend in-person town halls on the matter.

For more information about the members-only webinars, meetings, and voting protocols, click here.
Check out Backstage's film audition listings!