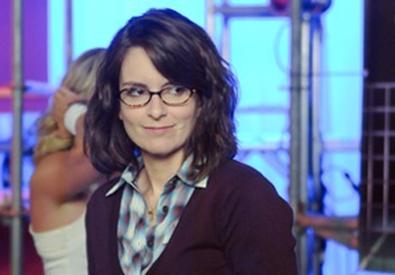 Christina Applegate, 'Samantha Who?'
Though "Samantha Who?" was unfortunately canceled, Christina Applegate was able to continue the renaissance of her acting career while starring in that ABC series. After becoming a breakout star in the 1990s for her work creating the iconic Kelly Bundy on "Married With Children," Applegate surprised audiences with a highly comedic turn in the 2004 comedy "Anchorman: The Legend of Ron Burgundy." But afterward, she wasn't given much room to stretch her legs and remind audiences what a capable talent she is—until "Samantha Who?" allowed her to show she's a great deal more than just a pretty face.
In "Samantha Who?" she is a riotous ball of energy, playing frazzled, confused career woman Samantha Newly as she attempts to right her life after waking up from an eight-day coma and discovering she was a shallow, materialistic jerk. In its second season, the show kept up its breakneck pacing while Applegate's Samantha bobbed across the spectrum from deplorable toward a more decent, kindhearted person. Still, her frustrated moments and flashbacks to her previous life helped us see the nuances Applegate brought to the complicated character. Though the show is a comedy, above all else there's an emotional sincerity she imbues Samantha with that's able to surface in moments of conflict, where the two opposing side of the character's personality are at odds with each other.
Samantha's attempts at romance and navigating friendship in the wake of her amnesia made up most of the motivating plot engines in the show, giving Applegate a chance to fully deliver a multifaceted and deeply funny character. Her knack for physical comedy—particularly facial expressions that play up her knockout baby blues—and believable self-deprecation show that Applegate is in the big leagues as far as funny ladies go.
For this role, Christina Applegate was nominated for Golden Globe, Emmy, and SAG awards in 2008 and 2009.
—Jessica Jardine
Toni Collette, 'United States of Tara'
In what is easily one of the most original and ambitious half-hour series ever to grace the American TV screen (kudos to Showtime for green-lighting it), Toni Collette has been handed a role so ripe for overacting that she could easily sail splat into that screen for one messy takedown.
Fortunately, this highly versatile actor, who can range from naturalistic onscreen understatement to high-voltage musical theater, finds just the right level for Tara, a middle-class mother and artist with dissociative identity disorder and alternate personalities: T, a spunky and trashy teenager; Buck, a gun-loving, blue-collar guy's guy; and Alice, a prim and controlling 1950s housewife. Happily if challengingly married to the supportive Max and raising teenagers Kate and Marshall, Tara must negotiate her kids' burgeoning sexuality—she's straight, he's gay—while contending with her uptight, disapproving sister, who thinks Tara's "alters" are one big act.
Collette differentiates these wildly different characters impressively, but even more impressive is how she somehow makes them organic extensions of Tara. When the alters interact with her husband, children, or sister, though the behavior is obviously different from what Tara's would be, it still feels as if it belongs to one character, not four. And though Collette is playing the bravura title role, she is every inch an ensemble member, providing depth, texture, and even subtlety as she weaves her work into the show's fabric.
Even better, while Tara could be—and probably should be—somewhat overshadowed by her colorful creations, Collette never forgets to make Tara a complicated, interesting, and very real contemporary woman. Whether gently supporting her gay son in his teenage crush on a schoolmate, trying to rejuvenate a stale sex life with her husband, or silently suffering her sister's condescension, Collette's Tara is always palpably human.
For this role, Toni Collette won an Emmy Award in 2009 and has been nominated for a Golden Globe this year. She won a SAG Award in 2007 as a member of the "Little Miss Sunshine" ensemble and was nominated in 2003 as a member of the ensemble of "The Hours."
—Georgina Spelvin
Edie Falco, 'Nurse Jackie'
In the title role of the new Showtime half-hour series "Nurse Jackie," Edie Falco is faced with a significant dilemma: How do you maintain audience sympathy for a character who behaves so unsympathetically?
Though happily married to the handsome, easygoing, younger Kevin, with whom she has two small daughters, Jackie is carrying on an affair with Eddie, the hospital drug dispenser, just so she can have access to the prescription pain killers to which she is addicted. She keeps her personal life so totally compartmentalized from her work life that Eddie has no idea she's married, much less a mother. Indeed, caught in a tight spot and faced with the possibility of Eddie discovering her marriage, she has her stuck wedding ring cut from her finger, then lies to Kevin about what happened. Driven in her career, she neglects her elder daughter, Grace, to such an extent that Grace begins acting out at school.
Falco brings an intense likability to Jackie, at least some of which springs from Jackie's ability to rigorously focus on whatever person she's with. Falco's concentrated sincerity in such scenes is impressive. She also brings to the character a crackling energy that leaps from the TV screen. She can deliver a one-liner with the best of them and yet make it feel organic to the scene even when it's not. She maintains a restless subtext that creates an ongoing sense of mystery about Jackie: We're never entirely sure what she really wants. More interestingly, Falco makes us think that maybe Jackie isn't always all that sure either.
While there is a raft of colorful supporting characters with which Falco's Jackie can interact, the actor stays squarely at the center of the show. Carrying the whole thing on her shoulders, Falco proves just how sturdy those shoulders are.
For this role, Edie Falco has also been nominated for a Golden Globe. She won SAG Awards in 2000, 2003, and 2008 for "The Sopranos" and in 2000 and 2008 as a member of the "Sopranos" ensemble; she was also nominated for "The Sopranos" in 2001, 2002, 2005, and 2007 and as a member of the "Sopranos" ensemble in 2001, 2002, 2003, 2005, and 2007.
—Georgina Spelvin
Tina Fey, '30 Rock'
In 2009, Tina Fey the performer rocketed into the stratosphere, thanks to wildly popular appearances as Sarah Palin on Fey's former show, "Saturday Night Live," and increasing adoration for Fey's baby, "30 Rock." While she helped steer the writing of "30 Rock" to critical acclaim, her abilities as a comedic actor were brought more fully into the spotlight, showcasing a performer willing to play gags with as much commitment as she gives to romantic scenes.
Fey's Liz Lemon handled many of the new faces who sauntered through "30 Rock" over the year, including a new love interest played by "Mad Men" hunk Jon Hamm and an old one played by Dean Winters. She also battled with friend and co-worker Jenna (Jane Krakowski) to nab a bit of stardom, leading to one of the year's best scenes, when the two are brought in for a "funny lady" photo shoot that devolves into rubber-chicken props, Groucho Marx glasses, and Lemon sitting on a toilet.
Later in the year, Fey again proved her comedic chops in an episode that had Lemon overwhelmed with stage fright at the taping of her own talk show, lost beneath a hideous haircut in a haze of awkward, jerky movements while trying to pose naturally. Without any vanity, Fey also let Lemon appear on high-def TV—as a wrinkled, blotchy version of the character. If anyone doubts Fey's dominance as one of the top female comedic actors on television, they need only watch her, in the same episode, battling in the mirror with her alter ego before tears hysterically pour from her mouth due to a botched LASIK surgery.
For this role, Tina Fey won an Emmy Award in 2008 and was nominated in 2007 and 2009. She won Golden Globes in 2008 and 2009 and is nominated this year. She won SAG Awards individually in 2008 and 2009 and as a member of the "30 Rock" ensemble in 2009, and she was nominated as a member of the ensemble in 2008. She is also nominated this year as a member of the show's ensemble.

—Jessica Jardine

Julia Louis-Dreyfus, 'The New Adventures of Old Christine'
The most impressive part of Julia Louis-Dreyfus' performance on "The New Adventures of Old Christine" is how ably she serves as the straight man and the jokester, sometimes in the same scene.
After Louis-Dreyfus spent nine years playing Elaine Benes on "Seinfeld," it was beyond argument that the actor could play comedy. With a deft touch, she handled physical humor, clever wordplay, neuroses, and absurdity. So, when "The New Adventures of Old Christine" premiered, it was to be expected that her character, the titular Christine, would be a comic creation of singular voice and razor-sharp wit. What was less expected, perhaps, was the depth and scope she would add to the surrounding characters. A star vehicle, to be sure, Christine has become richer as the world around her has become more defined.
As Christine has put aside her narcissism to attend to the needs of those around her, Louis-Dreyfus has ceded the spotlight to allow others to take on a more active role. No mere collection of quirks, her "Old Christine" is a modern woman, a dichotomy. In other words, she is a real person—a feat certainly worth honoring.
For this role, Julia Louis-Dreyfus won an Emmy Award in 2006 and was nominated from 2007 to 2009; she was also nominated for a Golden Globe in 2007. She won SAG Awards in 1997 and 1998 for "Seinfeld" and in 1995, 1997, and 1998 as a member of the "Seinfeld" ensemble. She was nominated for SAG Awards for "Seinfeld" in 1995 and 1999, as a member of the "Seinfeld" ensemble in 1996, and for "The New Adventures of Old Christine" in 2007.
—Adam Stovall