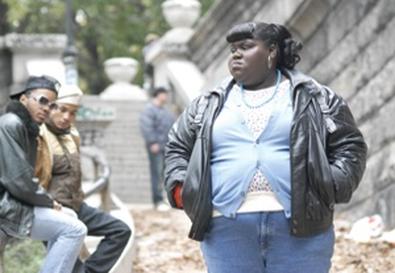 Sandra Bullock, 'The Blind Side'
For years, Sandra Bullock has charmed audiences with endearing turns in films like "While You Were Sleeping," "Miss Congeniality," and "Two Weeks Notice." While most people associate her with romantic comedies, Bullock has also turned in terrific dramatic performances in films like "Crash" and the underrated "Infamous." She probably didn't have awards aspirations when she signed on to play Leigh Anne Tuohy, the wealthy Memphis matriarch who takes in an African-American teenager named Michael Oher and helps him launch a football career, in "The Blind Side."
On the page, the role could smack of condescending schmaltz, with lines like "You threaten my son, you threaten me." Yet when asserted by Bullock, with a perfect Tennessee twang, they work. And she gets off some great ones, such as when she warns one person, "If you so much as set foot downtown, you will be sorry. I'm in a prayer group with the D.A., I'm a member of the NRA, and I'm always packing."
It's no surprise that Bullock can pull off the funny scenes—which the film is full of. But she truly shines when she's called upon to show Leigh Anne's tenacity and dedication to her family. When her son and Michael are in a car accident, her visceral reaction at the scene of the crash is heartbreaking. Then, when Leigh Anne finds a distraught Michael, the actor morphs into a soothing parent, assuring him it's not his fault. Bullock is particularly wonderful when opposite country singer Tim McGraw as Leigh Anne's loving husband. There is genuine warmth and affection between these two individuals, who accept and embrace each other for who they are.
Bullock's performance is so entertaining and so popular ("The Blind Side" has become her highest-grossing film yet) that it's not the type that generally garners awards attention. But Bullock just might come out of nowhere and blind-side the competition.
For this performance, Sandra Bullock has also been nominated for a Golden Globe. She won a SAG Award in 2006 as a member of the "Crash" ensemble.

—Jenelle Riley
Helen Mirren, 'The Last Station'
Helen Mirren is no stranger to playing royalty, having portrayed three English queens plus various fictional others. Nor is she a stranger to emotionally chaotic characters, from her early work as Caesonia in "Caligula" to the iconic Jane Tennyson in the "Prime Suspect" series.
So it should be no surprise how magnificently she steps into the role of Countess Sofya Tolstoy, wife of the Russian writer Leo Tolstoy, in "The Last Station," written and directed by Michael Hoffman (from Jay Parini's novel). But her portrayal is so distinctive, so immediate, that it is another Mirren instant classic.
And yet Sonya was chiseled on the fly. Mirren says she had been filming another project until less than a week before "The Last Station" began shooting, and so she threw herself into it and worked "very quickly and very instinctively"—her standard method for creating characters. This may account for Sonya's breathlessly mercurial nature on the one hand and the freshness with which Mirren delivers every moment. But what about Sonya's deep-seated tenacity? What about her single-minded, single-handed battling for what is rightfully hers: the rights to her husband's writings? Mirren undoubtedly nabbed these characteristics from the tremendous cache of available emotional states that makes her one of the world's most enthralling actors.
Mirren's Sonya is impassioned, overly adoring of her unworthy husband, overblown in her reactiveness, ham-fisted, and operatic in scope and style. Still, in the moments before Leo's death at that last train station, Mirren shows us Sonya's smallest satisfaction, her silent recognition that she has been right all along. She's regal and human, lovely and bittersweet. Yes, it's another brilliant Mirren performance.
For this performance, Helen Mirren has also been nominated for a Golden Globe and a Spirit Award. She won SAG Awards in 2007 for "The Queen" and "Elizabeth I" and in 2002 for "Gosford Park" and as a member of the film's ensemble. She was nominated for SAG Awards in 2000 for "The Passion of Ayn Rand," 2003 for "Door to Door," and 2007 for "The Roman Spring of Mrs. Stone."
—Dany Margolies
Carey Mulligan, 'An Education'
Carey Mulligan read "An Education" two years before making the film. For various reasons, the project would disappear and re-emerge. And then, cast after her audition video made the director cry—it's not clear whether her performance was affecting or the director was grateful to have finally found her lead—Mulligan again waited, meanwhile working with "An Education" co-star Peter Saarsgard in the London and Broadway productions of "The Seagull."
With its screenplay by Nick Hornby (based on a memoir by Lynn Barber) and directed by Lone Scherfig, "An Education" is a portrait of early 1960s England but also a timeless tale of the seductiveness of age and the attraction between innocents and sophisticates. Jenny (Mulligan) is a 16-year-old schoolgirl, alive with energetic intelligence and middle-class self-loathing, beguiled by the "unsuitable" David (Saarsgard). At first, Mulligan's Jenny is a too-smart natural scholar destined for Oxford University but trying mightily to be a worldly woman. After David welcomes Jenny into his world, Mulligan transforms her into a young sophisticate, happily dolled up in chic early-'60s style.
Because Jenny is not overtly reactive, Mulligan needed to keep so much of her under wraps and yet reveal enough to keep the audience involved and believing in her circumstances. The world swirls around Jenny, and Mulligan lets her look at it with amusement, bewilderment, and curiosity.
Like Jenny's journey, Mulligan's technique has evolved over her five years in the industry. "I used to relate everything back to myself," she says. "If I had to cry, I would imagine something terrible happening to my mother, things like that. And then I learned that that was destructive in a way. When I played Nina [in 'The Seagull'] for the first time, the director helped me create a completely different person, and I would almost put on the hat of Nina, and then I'd take it off and I'd feel no hangover from playing her. And that's kind of how I work now." And that's Mulligan's remarkable education.
For this performance, Carey Mulligan has also been nominated for a Golden Globe. She is also nominated for a SAG Award as a member of the film's ensemble.
—Dany Margolies
Gabourey Sidibe, 'Precious: Based on the Novel "Push" by Sapphire'
It almost sounds like an ABC Afterschool Special: An overweight teen pregnant for the second time seems destined for the gutter, but through the loving guidance of a teacher, she discovers her intelligence and heart and soars away from an abusive home life. The casting of the lead role in "Precious: Based on the Novel 'Push' by Sapphire" sounds like an equally familiar story: Massive open calls were held in New York and Los Angeles, but the right girl wasn't found until just a few weeks before shooting was scheduled to start. Gabourey "Gabby" Sidibe was a psychology student with little acting training, but her audition made casting director Billy Hopkins and his associate Jessica Kelly cry. Her performance in the film draws not only tears but also astonishment that such an honest portrayal could come from one so new to the screen.
Precious hides from herself and the world behind her weight and her delusions. When she looks in the mirror, a pretty blonde gazes back. In class and with her terrorizing mother, she barely speaks or registers her anguish. Her expressions are reserved for dream sequences. But as Precious discovers her talent for writing and math, Sidibe allows glints of realization to spark in her eyes. A smile—until now seen only in her fantasies—starts to appear. Near the end of the film, Precious breaks down, and it's like the proverbial dam bursting. All of her repressed sorrow and pain comes flowing out. It's messy and real.
Perhaps it's due to Sidibe's lack of experience, but she puts up no barrier between herself and the audience. She doesn't seem to be acting at all. She is that person, suffering in that impoverished world, and when she emerges from it to a more promising future, it's heartbreaking and joyful. Sidibe's story may be a Cinderella cliché, but it happens to be true.
For this performance, Gabourey Sidibe has also been nominated for a Golden Globe and a Spirit Award. She is also nominated for a SAG Award as a member of the "Precious" ensemble.
—David Sheward
Meryl Streep, 'Julie & Julia'
Julia Child was an icon. She was larger than life, with a distinctive, melodious voice that has been often imitated but never quite duplicated. Is there anyone who could have played her other than Meryl Streep—the queen of accents and arguably the most respected female actor of her generation? Possibly, but it's not likely that anyone else could have done justice to Child the way Streep has.
Without making Child a caricature, Streep shows the audience the off-camera persona of the woman behind the mixing bowl. You relate to her as she strives to be something more than a lonely society wife. You root on her intense commitment as she attempts to impress her cooking instructor when she practices by chopping a ridiculous number of onions at home. You feel the strength of the love and mutual regard between Child and her husband, Paul, played by the wonderful Stanley Tucci. You believe that this woman was more than just a tall, loud, enthusiastic television personality with awkward mannerisms. Streep is able to capture Child's real-life essence.
Streep's performance once again proves her grasp of character and her dynamic range. Last year at the SAG Awards, she won in the same category, for her intense performance as stern and tormented Sister Aloysius Beauvier in "Doubt." While her work in "Julie & Julia" is lively, enthusiastic, and often comedic, it is no less worthy of recognition. As usual, Streep sets a high bar for excellence and commitment, and that is something Child would have been proud of.
For this performance, Meryl Streep has also been nominated for a Golden Globe. She won a SAG Award in 2004 for "Angels in America" and in 2008 for "Doubt" and was nominated in 1995 for "The River Wild," in 1996 for "The Bridges of Madison County," in 1997 as a member of the "Marvin's Room" ensemble, in 1999 for "One True Thing," in 2000 for "Music of the Heart," in 2003 as a member of the "Adaptation" and "The Hours" ensembles, in 2007 for "The Devil Wears Prada," and in 2009 as a member of the "Doubt" ensemble.

—Jessica Gardner