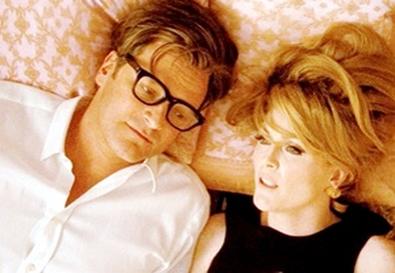 Jeff Bridges, 'Crazy Heart'
When Robert Duvall told writer-director Scott Cooper that he loved Cooper's script for the music-focused drama "Crazy Heart" and wanted to produce it, Cooper said, "I need two things to make this film, and if I don't get them, I shouldn't make it. One is [composer] T Bone Burnett, and the other is Jeff Bridges." Cooper was absolutely right.
Then Bridges turned the role down, finally agreeing to participate only when Burnett did. Of course, Burnett's contribution was essential, but Bridges gives us entrée into the story.
His Bad Blake—a once-great country star reduced to playing bowling alleys and bars across the Southwest and opening for his former protégé, Tommy Sweet (Colin Farrell)—is wholly real, as the actor perfectly etches the musician's weariness with life and tenuous hold on dignity. Though we know Bad is in a bed of his own making, we acutely feel his embarrassment when, for example, he goes to buy more liquor but can't afford it.
A reporter named Jean (Maggie Gyllenhaal) begins to bring him back to life, leading him toward another redemptive bond with Sweet. Bridges gives us the changes in small increments. Meeting Jean for the first time, when she inadvertently finds him eating dinner on the couch in only a towel, Bad quickly dresses and returns to his seat for their interview, then self-consciously—almost contradictorily—pulls the open flaps of his button-down shirt over his chest, so as to make a good impression.
Bridges trades in this sort of nuanced behavior, and his easy and honest interactions with his co-stars bring to life whatever worlds he inhabits. This is what has compelled us to keep watching the four-time Oscar nominee over the last 50 years. Bad Blake might be the charm this time, but that's icing on the cake. The treat is the performance.
For this performance, Jeff Bridges has also been nominated for a Golden Globe and a Spirit Award. He was previously nominated for SAG Awards in 2001 for "The Contender" and in 2004 as a member of the "Seabiscuit" ensemble.
—Janelle Tipton
George Clooney, 'Up in the Air'
The meticulous, charming, commitment-free man-boy protagonist of Jason Reitman's dramatic comedy "Up in the Air," Ryan Bingham delivers his life philosophy right up front, from a podium, to his motivational-workshop audience—and, by no accident, to the film's audience as well: "Make no mistake, moving is living. And the slower we move, the faster we die."
George Clooney connects as Bingham, a high-living corporate axman, working for a company that in his own words "lends me out to cowards that don't have the courage to sack their own employees," spending most of his time literally "up in the air," jetting from city to city handing out pink slips and benefits packets. Clooney brilliantly delivers on this portrait of a middle-aged man who views emotional attachments as baggage and racks up frequent-flier miles in the millions. Clooney's mix of complete certitude and surprising naiveté make for one of his richest performances yet.
His comic timing has never been better, making the most of writer-director Reitman's stinging one-liners. With understatement and smart-ass attitude, Clooney convinces us that Bingham is a man who savors life without commitment and delights in his world of perfect schedules and few complications, where reactions are managed and relationships are practical liaisons, not soul connections.
In one of Clooney's many standout scenes, Bingham is asked by co-worker Natalie (Anna Kendrick) about the nature of his relationships and surprises only her with his answer: "You know that moment when you look into somebody's eyes and you can feel them staring into your soul and the whole world goes quiet?" "Yes," whispers Natalie. "Well, I don't," says Bingham.
For this performance, George Clooney has also been nominated for a Golden Globe. He won SAG Awards as a member of the "ER" ensemble from 1996 to 1999, was nominated as a member of the ensemble in 1995, and was nominated individually in 1996 and 1997. He was also nominated for a SAG Award in 2007 for "Michael Clayton," in 2006 as a member of the "Good Night, and Good Luck" ensemble, and in 2005 for "Syriana."
—Laura Butler
Colin Firth, 'A Single Man'
Colin Firth is not without a long list of respectable credits. But we're looking at him with fresh eyes this year, thanks to his performance in writer-director Tom Ford's "A Single Man," based on Christopher Isherwood's novel.
The film follows a day in the life of George Falconer (Firth), a British college professor recently bereaved of his longtime partner. On this day, the deeply lonely George ponders suicide. And on this day, George sees the world in its smallest details, ranging through a wide palette of colors. Yet Firth does no breast-beating railing, nor does he produce floods of tears. Instead, his George reacts in silence, observing rather than interacting, finally noticing every routine minute, and quietly reflecting on his highly structured life.
The scene in which George recalls being notified by phone of his partner's death consists of a long monologue in close-up, much of which allows Firth to internalize the information while being polite, proper, and very stiff-upper-lipped English. But that's only one of George's moods this day. Firth gives him moments that are comical, tender, repressed, tipsy, puzzled, and so much more.
Firth says the script left ample room for the actors to do their jobs. "It was very economical," he says. "I think good screenwriting often is. Tom wrote a minimum. There's a lot of space there, which was there to be filled by whatever he was going to bring to it, or whatever I was going to bring to it."
Firth filled in the spaces with respect and specificity, creating a character held together by little but a crisp suit and tie. Happily for his admiring audiences, here Firth wasn't hidden behind period dialogue or shoehorned into nice-guy second leads. He was as human as we've been able to see him. It's acting at its purest.
For this performance, Colin Firth has also been nominated for a Golden Globe and a Spirit Award. He won a SAG Award in 1997 as a member of the ensemble of "The English Patient" and was nominated in 1999 as a member of the "Shakespeare in Love" ensemble.
—Dany Margolies
Morgan Freeman, 'Invictus'
Morgan Freeman told Back Stage "it's been a foregone conclusion" that at some point he would play Nelson Mandela. And really, who else could portray the blazingly charismatic former South African president? Even Mandela agreed: When he published his autobiography, "Long Walk to Freedom," in 1995, he noted that Freeman should be the one to bring him to life onscreen. And with Freeman's full-bodied, completely winning portrayal in "Invictus," he shows us that this is one of those astoundingly perfect matches of actor and part—a role he was born to play.
The actor ably embodies Mandela's signature energy and warmth, particularly when Mandela is called on to make rousing speeches in an effort to unite his broken nation. But Freeman doesn't settle for making Mandela a mere figurehead or an infallible saint. Instead, he fully commits to the leader's more private side, giving us an intimate portrait of the behind-the-scenes musings and personal struggles of a truly great man.
At times, Freeman accomplishes the neat trick of making us feel like we're peering directly into Mandela's crafty, strategically brilliant brain. There's a moment early in the film when Mandela strides out onto a rugby field to a chorus of boos; he seems impervious as he blithely waves to the crowd, but Freeman lets us know there's a lot more going on, that the wheels are already turning. And by the time the credits are rolling, we feel like we know Mandela in a way that few people do. Freeman has given us an utterly human portrait of a modern-day icon.
As Kenneth Turan noted in his Los Angeles Times review, "Freeman's Mandela is a figure of dignity, even solemnity, but also someone whose faith in other people brought out the warmth in them and him."
For this performance, Morgan Freeman has also been nominated for a Golden Globe. He won a SAG Award in 2005 for his performance in "Million Dollar Baby." He was also nominated for a SAG Award in 1995 for "The Shawshank Redemption" and in 2005 as part of the "Million Dollar Baby" ensemble.
—Sarah Kuhn
Jeremy Renner
, 'The Hurt Locker'
Ever since his stirring performance as real-life serial killer and cannibal Jeffrey Dahmer in the 2003 indie horror film "Dahmer," Hollywood has been trying to find the right leading-man fit for Jeremy Renner. The actor seems to embody equal parts brute and brutalized, and as "The Hurt Locker" begins to look like an Oscar contender, audiences agree that the most enduring aspect of the film is Renner's standout performance as Staff Sgt. William James, whose job is to defuse bombs in Iraq.
From the first moment the film's characters meet Renner's disarming and idealistic protagonist, they are compelled to probe deeper into this soldier who forces heroism upon himself daily but in no way wants to play the hero. He simply wants to do his job on his own terms, knowing that any moment could be his last, any mistake could be fatal to him and everyone around him. In lesser hands, the role could devolve into a buffet line of soldierish clichés, but Renner stacks James with hidden layers of naturalistic complexity and inner drive, and more than a few moments of good-ol'-boy charm.
And hidden underneath the staff sergeant's resigned exterior lurks an optimist who is coming to terms with the unfortunate truth about how the real world works. He befriends the local children, is courteous to the Iraqi people, and wants to be a force of positivity, but events force him to reconsider his idealism. He ditches the safety gear that the audience has already seen fail—because "If I'm gonna die," he says, "I want to die comfortable"—but we see that he's piling on the armor emotionally to deal with the inherent stress of war. Why would he do that to himself? It's hard to believe, but in the final analysis he would rather be there than anywhere else.
For this performance, Jeremy Renner was nominated for a Spirit Award in 2009. He is also nominated for a SAG Award as a member of the film's ensemble.
—Ben Rock