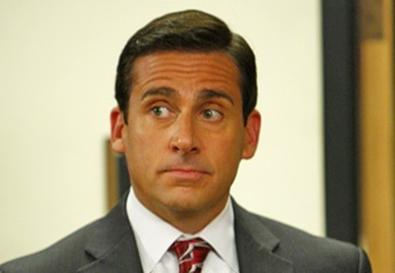 Alec Baldwin, '30 Rock'
Having mastered the gruff swagger of NBC executive Jack Donaghy, Alec Baldwin is now able to take his corporate alpha male further into the shenanigans-filled backstage world of "30 Rock." Ultimately, though, it's Donaghy's multidimensionality that makes him such an endlessly watchable figure. Whether he's sparring with rival Devon Banks (Will Arnett), falling in love with caretaker Elisa (Salma Hayek), or bantering with workplace foil Liz Lemon (Tina Fey), Baldwin makes him the complete, complicated package.
Donaghy's relationship with Lemon also continues to be a treat to watch, as the two pump up the gag factor while imparting life wisdom to each other. He's even charming when insulting her, as when he tells her, "You're like a swarthy, big-hipped Kelly Ripa." Though Donaghy's troubles rarely stray from white-collar worries, 2009 had him struggling with fatherhood and possibly losing his job due to the economy. These real-world concerns have helped root him just enough without negating his ability to effortlessly shoot off lines like "Every division of the company is reaching out to the middle of the country. Our new mammogram machine is called the Git 'er Done 2000."
Though he certainly makes for a charming know-it-all, Baldwin's conflicted, less-assured Donaghy is easily one of the most delightful characters to watch.
For this role, Alec Baldwin won Emmy Awards in 2008 and 2009, was nominated for an Emmy in 2007, won Golden Globes in 2007 and 2009, and was nominated for a Golden Globe in 2008. He won SAG Awards for the role in 2007, 2008, and 2009 and as a member of the "30 Rock" ensemble in 2008 and 2009. He was nominated for a SAG Award in 1996 for "A Streetcar Named Desire," in 2001 for "Nuremberg," in 2004 for "The Cooler," in 2005 as a member of the ensemble of "The Aviator," and in 2007 as a member of the ensemble of "The Departed." He is also nominated this year as a member of the "30 Rock" ensemble.
—Jessica Jardine
Steve Carell, 'The Office'
The struggles of the economy over the last year have been thoughtfully mirrored in the world of Dunder Mifflin on "The Office." Faced with impending financial ruin, the company has been in a shambles for much of the year and has looked to manager Michael Scott (Steve Carell), of all people, for guidance. This is because the Pennsylvania branch has managed to stay the highest above water, causing even the higher-ups to wonder what the tiny office and its oddball manager are doing right.
Carell continues to imbue Scott with a mix of bravura and vulnerability that teeters back and forth enough to feel alternately real and joyously ludicrous. While still reeling from his breakup with one-time colleague Holly (Amy Ryan), Scott is teeming with resentment toward his boss (Andy Buckley) for having relocated her. And though Scott finally had the guts to go head-to-head with corporate for bringing in another manager (Idris Elba), it's in the moments when he most wants to bond with his often-squirming employees that Carell shines brightest. Scott's insistence on playing a key role in Pam and Jim's wedding at Niagara Falls was at once expected and touching, until he quickly crossed the line of appropriateness by sleeping with and eventually dating Pam's mom.
It's difficult to remember that this is the same actor who struggled in the first few seasons to define Michael Scott against Ricky Gervais' David Brent. With sure footing, Carell continues to deliver a character who is simultaneously steering a ship in rough waters and recklessly roughhousing on deck, oblivious to anyone's needs but his own—a masterful seesaw, to say the least.
For this role, Steve Carell has also been nominated for a Golden Globe. He won a Golden Globe for the role in 2006, was nominated for a Golden Globe from 2007 to 2009, and was nominated for an Emmy Award from 2006 to 2009. He previously won SAG Awards in 2007 as a member of the "Little Miss Sunshine" ensemble and in 2007 and 2008 as a member of the ensemble of "The Office"; he was nominated as a member of the show's ensemble in 2009. He is also nominated this year as a member of the ensemble.

—Jessica Jardine
Larry David, 'Curb Your Enthusiasm'
Larry David has no one to blame but himself. On "Curb Your Enthusiasm," he isn't just tasked with playing Larry David, the fictional anti-hero "Seinfeld" creator; he also executive-produces and writes the show. David's famous outlines for the improvised sitcom are known to be longer and more detail-heavy than many scripts. So the real-life David bears more responsibility for his character than almost any actor on television. This season, as with the six preceding it, he wields that power expertly.
David's—and the show's—best onscreen moments come when he's sitting across his writer's desk from Jerry Seinfeld in a sort of alternate-reality version of the booth at Monk's. But this season was about more than the Larry & Jerry Show. David reprised his co-enabling relationship with his manager, Jeff (Jeff Garlin), and his nuclear war of words with Jeff's wife (Susie Essman); was riotously clueless opposite Leon (J.B. Smoove), the houseguest who won't leave; and slugged it out (sometimes literally) with guest stars such as Rosie O'Donnell.
But the season's final scene was the one where he crushed it. With the fictional "Seinfeld" reunion serving as background, David woos the audience into believing he has finally won back his onscreen ex-wife Cheryl (Cheryl Hines). That takes considerable work. Rule No. 1 of "Curb" is that Larry must always, always shoot himself in the foot with a grenade launcher. But David pulls it off, and just when he's finally got us—whoops!—there goes the rug out from under our feet. Roll credits. We're left laughing at ourselves for falling happy victim once again to the curious charms of David. We have no one to blame for it but him.
For this role, Larry David was nominated for a Golden Globe in 2003, 2005, and 2006 and an Emmy Award in 2003, 2004, and 2006. He was previously nominated for a SAG Award in 2006.
—Daniel Holloway
Tony Shalhoub, 'Monk'
In 2002, Tony Shalhoub stepped into the highly polished lace-ups of Adrian Monk on the USA Network series "Monk." The character is a legendary former detective with the San Francisco Police Department, suspended for psychological problems after his wife was killed, now assisting in the most peculiar cases. So much for plot. The reason we follow—nay, care so much about—this series is the character Shalhoub has created. Monk battles his demons every moment yet continues to venture into the world to help us battle ours. Monk's phobias include germs, needles, milk, puppets…fans have counted up to 50 of them. Yes, the fears are comedic because they make his emergence into the world hilariously difficult, yet they endear him to us for his inner strength in facing them.
Shalhoub was not the first choice of the show's creators. "The script had been around for quite a while," he noted to Back Stage. For several years it remained in semidevelopment, where "various people were approached or tiptoed around it." Bless those who made Shalhoub's Monk possible. The character is an emotional mess who arouses our greatest respect. His eyes are constantly awash in sadness yet never miss a clue. Over the years, Monk's many quirks—whether body tics or gesturing hands—never spoofed themselves.
But in 2009, the final season for "Monk," the actor brought out his physical comedy chops. Monk clambered shakily into a submarine, played a big kid opposite a scouting troop, became an action hero who nearly drowns, and tried out various smiles for his reinstatement hearing.
So much for the high jinks. Monk resolved his beloved Trudy's death in the final two episodes, facing his own mortality and then pouring all his emotions into Trudy's ultimate gift to him. And our hearts simultaneously swelled and broke. Ave atque vale.
For this role, Tony Shalhoub won Emmy Awards in 2003 and 2005 and was nominated in 2004 and 2007. He won a Golden Globe in 2003 and was nominated in 2004, 2005, 2007, and 2009. He previously won a SAG Award for this role in 2004 and 2005 and was nominated in 2003, 2007, 2008, and 2009.
—Dany Margolies
Charlie Sheen, 'Two and a Half Men'
How terrific an actor must you be to mine humor and meaning out of your every line? How about doing so in a leading role for seven seasons, more than 150 episodes? That's how long Charlie Sheen has been delighting and dismaying us as Charlie Harper, one of the eponymous two in the CBS mainstay "Two and a Half Men."
What's not to admire, when Sheen not only evidences an understanding of the difference between sarcasm and irony but also wrings that subtlety out of Charlie's every utterance? The carefree poster boy for philandering bachelors in his early days, Charlie skated through his Malibu lifestyle. Sheen gave him a blithe Teflon layer, penetrated primarily by Charlie's horrific mother and occasionally by the frequent zingers landed by the actor's hilarious castmates.
This season, maturity is coming—albeit extremely late—to the shorts-clad Charlie, newly affianced. Sheen has given him a simmering sense of panic in the face of wedlock. With each episode, Sheen's characterization is tetchier, touchier—and funnier than ever.
Unlike Charlie's series of girlfriends, Sheen is a pro in the polite sense. No less than his co-star Holland Taylor, who plays that appalling mother, has told Back Stage, "Charlie Sheen is a master. He can roll with technical barriers; he can feel a laugh coming, wait for an artificial mechanical delay [he can see] on the monitor, then come in at the crest of a laugh."
Sheen makes endlessly interesting such almost unplayable moods and actions as intentional obliviousness, noncommittal interaction, and ignorance of blameworthiness. He also makes relatively appealing Charlie's comedically reprehensible coaching of his teenage nephew in the ugly art of womanizing. Yes, Sheen is quite a terrific master of comedy. And showing off his legs every episode probably oesn't hurt his chances for awards.
For this role, Charlie Sheen won a Golden Globe in 2002, was nominated for a Golden Globe in 2005 and 2006, and was nominated for an Emmy Award from 2006 to 2009. He was previously nominated for a SAG Award in 2005.
—Dany Margolies